Claudio Reyna's U.S. soccer vision
By Arch Bell, Special to ESPN.com, April 16, 2012
Can Claudio Reyna improve the U.S. national team by reorganizing youth soccer in America?
Claudio Reyna is busy.
Running just a tad late, he scurries across the lobby of a Frisco, Texas, hotel and outstretches his hand to say hello.
He'd been stuck on a call he had to take before yet another lunch meeting.
Welcome to Reyna's world, an endless stream of phone calls and meetings because as the youth technical director for U.S. Soccer — a role in which he oversees its 78 development academies plus all youth national teams — Reyna wants to make sure that everyone is getting the message.
"We need to make changes," Reyna said. "We need to improve as a nation and we need everyone to be developing in the same way."
That sentiment came from Reyna before the U.S. U-23′s failure to qualify for the London Olympics. In light of what happened to Caleb Porter's squad against Canada and El Salvador, it rings even more true today. Simply put, if the U.S. wants to ensure that future embarrassments are prevented, a technical overhaul is needed and Reyna is the man leading that charge.
"I think the winning aspect is what has caused some really ugly youth soccer," Reyna said. "Now we're trying to play more out of the back and through the midfield. When I grew up, you played a lot of games but there was less training. The training has to be better and there has to be more of it."
There are plenty of cautionary tales that speak to Reyna's point. For example, Jamie Watson did plenty of winning as a young player. Growing up in the Dallas area, he was usually the best player on the field and earned himself a spot on the U.S. team that reached the quarterfinals of the 2003 U-17 World Cup. Interest in Watson soon cropped up from PSV Eindhoven, but ultimately his lack of technique crippled his chances of joining the Dutch side.
"It wasn't until I was playing with the U-17s that I learned how to keep possession," said Watson, who currently plays for Orlando City SC in USL Pro. "I didn't know anything about working the ball. Kids should be learning that at age 10, not at 16. Claudio is fixing a problem that's been overlooked for the longest time. It will be great for these kids because it will become the new normal."
With senior national team head coach Jurgen Klinsmann's full backing, Reyna is spearheading a new mandate in the coaching curriculum for youth clubs that emphasizes development over winning. The Development Academies are required to adhere to this standard. Should they fail to do so, they risk losing their affiliation with U.S. Soccer.
The change has understandably come with headaches, as some youth club owners have pushed back, but overall Reyna's gospel is getting across.
"Only 40 of our 5,000 players are on our U-16 and U-18 USSF DA rosters," said Rod Favaron, president of Lonestar Soccer Club in Austin, Texas. "That's less than 1 percent of the kids in the club, but the other 99 percent will also get the benefit of consistent and high-quality training using the USSF model. It's too soon to measure the business impact, but I can tell you our parent/player satisfaction is higher after we standardized."
This new curriculum for clubs and academies is also welcomed by many U.S. soccer fans and may soon address the criticism that U.S. players are too robotic on the field. Reyna understands that in addition to the advanced training, there remains an importance in the sandlot-style game in which kids can experiment, much like Clint Dempsey did as a youth playing against Latino kids on the dusty streets of Nacogdoches, Texas.
Another example is futsal, otherwise known as indoor soccer. Played extensively in soccer-rich countries across South America or Europe, futsal provides an organic outlet for young players to learn some of the basic skills on their own without the overbearing reach of parents.
"I think kids should be doing pickup or futsal all the time," Reyna said. "I think it's very important for technique. In Argentina, futsal is what kids play growing up. They get very comfortable in small spaces with the ball. It's usually less pressure, so they can try things."
This massive undertaking is a passion for the man known as "Captain America," who wore the badge 111 times. Yes, Reyna wants to see the development academies succeed and youth national teams win matches, but the end game is that the countless hours of training put in by coaches and players at all levels should be done with a single goal in mind.
"For any coach or player, the most important team in this country is the national team," Reyna said. "We're not used to that thinking. The national team represents our country in the sport of soccer. That's the attitude nations have around the world. If we have everybody thinking that way, it'll be better for everyone."
Whether Reyna's vision of 11 technically gifted U.S. players in a World Cup match is fulfilled or not remains to be seen. But one thing for sure is that youth soccer in this country will never be the same.
Arch Bell is a freelance writer for ESPN.com. He can be reached on Twitter at @ArchBell.
---
What to do about M's father?
May 7, 2013 – By Donna Olmstead
The recent death of Salt Lake City, Utah, soccer referee Ricardo Portillo makes me incredibly sad. There isn't a game on earth that is worth someone's life. I read that his family says the parents of the 17-year-old keeper who hit him in the head should bear some of the blame. I guarantee you that neither the parents nor anyone else on the sidelines intended for Portillo's death to happen. But time and time again I've watched negative energy result in unintended consequences.
We were at a U9 rec league soccer game Saturday. These kids are at the age where some of them are beginning to show a real talent for soccer and the rest of them are just having a good time running around in the sun.
One little girl, we'll call her M, should be on a competitive team. She has two older brothers who practice soccer with her, and the lessons show in the way she moves, handles the ball and watches the players around her. She's the team's top scorer, of course. And she's a nice kid.
The coach is great with the players. He plays them evenly throughout the game and encourages them with positive comments. He's not the type of coach who keeps his strong players on the whole game with the object of winning. I wish we could clone him.
And I wish we could banish M's father to the parking lot. Actually, to a parking lot in another county. Or state.
When a player whom M's father considers to be weak is playing defense, he snorts and makes comments such as, "Well, now they'll score for sure."
When a player besides his daughter has the ball, he yells that they should pass it to her.
And, with M's father on the sideline, who needs a coach? He knows everything about soccer and "coaches" at the top of his lungs.
Besides not having a volume control, one of the problems with M's father is that he really doesn't know everything about soccer. For example, when the keeper picked up the ball outside the box, M's father yelled, "Penalty kick!" Of course it was just a hand ball, but he really didn't want to hear that.
I'm not sure how to handle parents like him. Sitting at the other end of the field helps me a little, but it doesn't do anything for the parents around him whose feelings he's hurting. He simply goes into his own world when the game begins and becomes unconscious of everyone else.
Because at this age the kids still are shorter than the parents, they get to run through a "parent tunnel" at the end of the game. And they love it. It doesn't matter who won or lost, they run through smiling while the parents yell encouragement. Then everyone gets a treat.
We tied this game 4-4. When M's mom told her husband it was time to form the tunnel, he looked at her and said, "They don't deserve a tunnel. They didn't win." And he picked up his chair and walked off the field. I hope M didn't notice that he wasn't there.
I don't know how to handle M's father. Actually, I know I can't handle him. And I'm pretty sure he doesn't realize that the negative energy he is sending to the players and to the players' parents will have unintended consequences. At the very least, he's ruining the game for the people close enough to hear him. Let's just hope that's as far as it goes.
(Florida resident Donna Olmstead has been involved in soccer through both her children and her grandchildren, as well as housing professional players and owning and running an indoor soccer facility. She is a freelance writer and spends weekends trying to remember at which tournament she's supposed to be cheering.).
FEEDBACK: Send comments to letters@socceramerica.com. Please include your first and last name and hometown.
---
RVDL Player Signed by EPL Stoke City Academy
by Robin van der Laan, Director of Coaching, RVDL Soccer Academy

After a successful try-out tour with a small group of RVDL players during an extended March Break in the UK with Stoke City FC, Wolverhampton FC and Bolton Wanderers FC, The RVDL Soccer Academy is pleased to announce that Jeevan Chang-Sang will be signing for Stoke City FC's Academy U9's team.
Jeevan, who has been with the RVDL Soccer Academy since the age of 4, made such an impression during his first session at Stoke City FC that an Academy place was offered to him immediately after that initial training session. While parents of players are generally not allowed to view training sessions, as Academy Director for RVDL Soccer Academy, Robin van der Laan was present during Jeevan's outstanding display of dominating defenders in 1 v 1 situations and in his general play and good habits, that it was no surprise that Jeevan was offered an Academy place there and then. "This is very unusual as players who are trying out for a Pro Club in the UK normally agree to a 6 week trial prior to a decision being made, so this shows the magnitude of his performance. " commented van der Laan.
Jeevan also performed very well at both Bolton Wanderers FC and Wolverhampton Wanderers FC with both Clubs keen to invite him back for extended try-outs.
Jeevan's proud dad, Andrew Chang-Sang said, "The first thing that struck me was how similar the sessions of the Professional Club academies were to the RVDL training sessions. In fact, the RVDL sessions easily matched the intensity and coaching style of the Club sessions. That familiarity was one of the contributing factors for Jeevan's success as nothing in the sessions were foreign or different for him. The other thing I noticed was how advanced Jeevan is compared to the other players in terms of his footwork with the ball and habits like being on your toes, checking shoulders, calling for and receiving the ball, all habits continuously instilled to players by RVDL staff. Jeevan has been with RVDL since he was four years old, so he is very much a product of the RVDL training program. The trip to England was a great experience for Jeevan and our family …memories that will last a lifetime.
Jeevan added "I loved my trip to England as the players are faster, stronger and more aggressive which made it a good challenge. The main thing I learned was to really accelerate once you get by a player because they will turn and hunt you down. I also got to see two premiership games which was really cool and loud. I love RVDL because the players are strong, friendly and supportive. Also, the coaches are nice, friendly and make us work hard to get better. I have lots of fun all the time."
This is a fantastic start to our Pathway to the Premiership initiative, to have one of our Academy players signed by one of our Pro Club contacts." said van der Laan "This initiative will see more of our talented players go over and try-out with clubs like Stoke City FC, Wolverhampton Wanderers FC and Bolton Wanderers FC to name a few." added van der Laan.
As an Academy RVDL will be sad to see Jeevan go of course, as he is a great kid with a fantastic attitude and a real desire to succeed but it is our aim and long-term vision to prepare players and supply pathways to the professional game in England and European leagues, MLS as well as preparing for Canadian and US College scholarship opportunities." said RVDL co-Founder and Director of Operations Michael Scholz
The successful placement of one of the RVDL players, confirms the quality of the RVDL Soccer Academy Player Development Program as being a top quality Soccer Academy that is capable of developing players to reach their potential, and also having developed genuine pathways and contacts in the professional game to place players at the level that they are destined for.
Over the next few weeks the RVDL Academy will be providing updates, new stories and exciting developments that will enhance opportunities for all current and future RVDL Soccer Academy players.
About RVDL Soccer Academy:
Since its inception in 2009, the RVDL Soccer Academy strives to be at the forefront of soccer development. Having developed our their own strategy for Long Term Player Development early on, it is easy for the Academy to embrace and move forward with the LTPD of the CSA and OSA as it is line with the same goals and objectives of the Academy.
Utilizing Robin's high level playing experience and his high level of coaching qualifications and experience The RVDL Academy is able to provide a high quality player development program. The key emphasis is on acquiring skills, which build confidence with the ball, developing good playing habits and the ability to make quick decisions.
Moving forward, the plan is to continue to develop and implement policies and procedures to help this organization and ultimately the players achieve their goals. RVDL will continue to forge alliances with UK Pro Clubs and other UK and European contacts and exchange best practices and ideas with them.
The Academy will continue to develop and implement our coach education program as well as developing the Academy player scholarship strategy for RVDL players as they move towards their senior years with the Academy.
RVDL will also be evaluating and implementing some of the technology plans including outfitting all coaches with Ipads utilizing Apps for a variety of applications such as: session planning, attendance monitoring, speed agility test result monitoring and video feedback for players.
The RVDL Soccer Academy looks forward to the evolution of soccer here in Canada as all stakeholders become involved and work together for the betterment of the game.
For more information see the website: www.rvdlsoccer.com
---
'Coaches should help, not disturb'
Bayern Munich, Germany's richest and most successful club, buys international stars (eg Franck Ribery and Arjen Robben) and top domestic talent (eg Manuel Neuer and Mario Gomez) — but its starting lineup usually includes four or five homegrown players.
"Every time Bayern has been very successful it's had a lot of players from its youth program," says Director of Sport Christian Nerlinger, who himself joined FC Bayern as a 14-year-old and won league titles and the UEFA Cup with Bayern in the 1990s. "They have a special identification with the club."
The club spends about 5 million euro ($6.5 million) a year on its youth program.
"It is not a question of budget," says FC Bayern President Uli Hoeness. "If we need 5 million, that's OK. If we need 7 million, we will do it. Because you cannot give a limit. You spend what is necessary. One year 4 million, next year 6 or 7 million."
Last year, Bayern sold Munich-born Mehmet Ekici, who joined the club at age 8, to Werder Bremen for 5 million euros — but Hoeness insists the youth program's focus is on boosting the first team.
"We are not a selling club," Hoeness says. "Our aim is always to invest money for players who can play for Bayern. If sometimes you can sell a player like Mehmet Ekici for 5 million – OK, that's fantastic, it pays for one full year the academy."
Werner Kern, the head of the Bayern Munich youth program shares more details about the club's approach to youth soccer. …
SA: How do you want your coaches to behave on the sidelines during games?
WERNER KERN: It's OK for them to give some instructions from the sidelines. But it should always be positive and constructive — and it shouldn't be constant. If it's constant it will make the players self-conscious and nervous.
We want coaches to help, but not disturb. To be supportive, to build players up, but also to point out when they do something wrong. …
Starting at U-14, U-15, we do video analysis with the players.
SA: What value is placed on winning at the youth level?
WERNER KERN: It's a double-edged sword. If you want to become good, you need to learn how to win. Winning does play a role, but not winning at all costs.
You'll find another club that has many more youth national team players than we do, because they "hire and fire." They get physically strong players so they win — they're born in January or February — they help the team win, and then they get tossed out the next season. We don't do that.
I'm totally against cutting and recruiting at the youth level to win games. I say, we must always look, does that player have a specific potential to become a special player or doesn't he?
Another point is also important. You always need a couple of players who are physically strong who can help the others win. It's not only about winning, it's about experiences of success. If you lose every game then you think, "There's something wrong with me." You do need to win, but not at all costs. We judge the youth teams on how they're playing soccer and on if they're ultimately producing players for our first team.
For example, at the U-15 level — an age group where players are going through growth spurts. You've got really little players and ones who are like full-grown men. We support and protect the small players who might be at disadvantage but have the potential to become great players, like Philipp Lahm [the 5-foot-7 outside back who captains Germany and Bayern].
SA: It's a common held belief that free play, or street soccer, is a key to the development of exceptional players. …
WERNER KERN: It used to be like that – that kids would come home from school and play with friends. But the whole infrastructure has changed. There's almost no unorganized soccer. Now the kids have a longer school day. The school is so demanding that they don't have time play streets or in the park.
That's what prompted us to invest in development. That's why we coordinated with the schools that they have soccer twice a week at school.
SA: Is it a concern that kids only play supervised soccer?
WERNER KERN: That depends. I believe creativity grows out of freedom. That's true. But we must also link creativity with the things that are necessary to play successfully. I, for instance, require that players dribble, but in offensive. We don't want players to dribble in front of their own goal and lose the ball, but nor do we want them to boot the ball aimlessly up field.
We want them to take chances, to dare to dribble, but in the right situations. There are many small practice games that help them comprehend when to dribble and when to pass. They get many chances to dribble and to figure out the right time.
SA: What's Bayern Munich's playing style philosophy?
WERNER KERN: We want to play active soccer. We want to defend high and we want to possess the ball as much as possible because we believe that we learn and improve when we possess the ball a lot. When you're chasing the ball all the time you're not learning a lot.
You must, of course, learn the elements of defense, but we want to act not react.
---
Inside Bayern Munich's youth program 
Bayern Munich stars, such as Bastian Schweinsteiger, Philipp Lahm and Thomas Mueller, often cross paths with the youngsters at the club's Sabener Strasse grounds — though they arrive in a different manner. The pros drive Audis provided by the team sponsor whose license plates end with their jersey numbers. After parking in the underground garage, they stop at the autograph station to sign shirts, balls and pictures that will be sent to fans. The youth players come mainly after school by train or in buses provided by the club. A small group of them live in the club's dorms.
Bayern fields one team at age group from U-8 to U-17, and a U-19 and a U-23 squad. The U-23s serve as Bayern's second team and plays in the fourth division against clubs without an age restriction. Bayern's annual budget for the youth program, including the second team, is $6.5 million.
Bayern's youth program mirrors that of Barcelona – the most successful in its country and a source for the core of the national team lineup. Germany finished third at the 2010 World Cup and second at the 2008 European Championship, having fallen to Spain at both tournaments.
Germany went undefeated in qualifying for the 2012 European Championship and last year beat Brazil (3-2) and the Netherlands (3-0) in friendlies — while regularly fielding four or five field players who came out of Bayern's youth program, including Schweinsteiger, Lahm and Mueller.
Bayern's youth program is comprised of 185 players, 29 full- and part-time coaches, three goalkeeper coaches, two fitness coaches, seven physiotherapists, one doctor and six academic tutors. The club employs one scout for each age group.
Werner Kern, who has served as the head of Bayern's youth program since 1998, was also assistant coach of Bayern's senior team in 1970-77. We spoke with Kern in his office at the Sabener Strasse clubhouse about the team's youth program. …
SA: How does Bayern approach the youngest age groups?
WERNER KERN: Our youngest group is the "Base" group: 7-year-olds to 10-year-olds. These U-8s to U-11s play 7-v-7 on small fields.
We do not have a set goalkeeper at those age groups. We rotate goalkeepers because we know, with the back- pass rule, the goalkeeper must be a good soccer player.
We move all the players around positions, because they need defensive skills and offensive skills. The need experience in back, upfront, on the left side and the right side.
They need to learn ball technique … the fundamentals. Controlling the ball, moving with the ball. The short pass. Begin to comprehend individual tactics and within a small group.
SA: What's the format at U-12?
WERNER KERN: They play 9-v-9. At the U-13s we move up to 11-v-11 because the new regional league begins at U-15 and they need two seasons to get used to 11-v-11. It's questionable we should already have a regional league at U-15 because the travel can be too demanding.
SA: What's the league play like for the younger levels?
WERNER KERN: We always play against older teams. Until U-17, Bayern's teams always play a year up. That's because all our players are scouted, so they should be better. And they need to be challenged.
SA: What do you look for in coaches at the youngest age groups?
WERNER KERN: With the youngest age groups, the most important for me is the personality. That they are role models and that they know how to communicate and relate to children.
And it's also beneficial if they're parents, because then they know how to treat children in an age-appropriate manner.
I have had great experiences with young coaches who come out of the university having studied education — but also having a soccer-playing background is important.
SA: How does Bayern find talent?
WERNER KERN: Each age group has a scout, and we have a network of scouts. We focus first on talent in Bavaria.
SA: At what age do players join the residency?
WERNER KERN: Age 15 is the youngest we bring players into our residency, and that separates us from many other clubs.
We don't want to take players out of their family house earlier than that. It's important that children grow up with their families. We feel that's crucial.
SA: How many players are in residency?
WERNER KERN: We have a dorm with 13 apartments for 13 players who live with us. That's a small number, so the challenge for our scouts is to really pick the best.
And they have done a superb job. Schweinsteiger, Toni Kroos and Holger Badstuber all lived here.
SA: So the vast majority of players commute …
WERNER KERN: Yes. We have two buses that pick players up after school, one for the north and one for the south. The others generally take the train, like Thomas Mueller and Philipp Lahm did. [Mueller, 22, and Lahm, 28, both joined Bayern at age 11].
SA: What's the turnover of players?
WERNER KERN: We only have scouted players. Players we pick. No one can come to FC Bayern and say, "I'll play for a youth team." And we're constantly looking for talent. And each year, if we find better players, then the worst players must leave. We help them find new clubs.
All players are with Bayern at least one year and then we assess if they stay or are replaced.
---
Optimum Performance: Protein requirements for the athlete in training

Mackie Shilstone
The Times-Picayune, by Mackie Shilstone, Contributing writer
March 22, 2013
There have been many conflicting conclusions in the past about the appropriate amount of protein needed by the body to support lean muscle tissue growth and repair, especially if you are an athlete in training.
Proteins are made up of amino acids – the so-called the building blocks of life – that serve to stimulate muscle growth and protein synthesis, as well as support immune function and much more. There are two types of amino acids: essential (EAAs) and non-essential (non-EAAs). The body can synthesize non-EAAs (the body can produce these on its own), while EAAs must be acquired from the diet.
According to research examining protein requirements for strength training from the National Strength and Conditioning Association, in order for the body to reach protein equilibrium, synthesized protein (EAAs) needs to restore the "continually degrading body protein."
If the body does not receive adequate amounts of EAA's and non-EAAs to balance the equation, "the rate of protein synthesis (manufacture) cannot match the rate of protein degradation (breakdown)."
Roughly translated, there would be insufficient amounts of dietary protein to match the body's internal amino acid expenditure for growth, repair, immune function support, etc.
For example, strength athletes may require 1.2–2.0 grams of protein/kg of body weight, while endurance athletes may require 1.2–1.4 grams of protein/kg of body weight. These formulas consider total body weight, which is standard in the industry.
In my opinion, daily protein requirements should be based on lean body weight (fat free weight), as opposed to total body weight, which includes, muscle mass, organ tissue, bone, fat and fluid. In other words, why would I feed fat tissue protein?
In order to accurately define your own lean body mass, a DXA scan is a "gold standard" way to determine body composition. DXA (Dual X-ray Absorptiometry) scans use sophisticated, low radiation (it actually exposes the individual to less radiation than compared to the 60-80 millirems in a normal chest X-ray) X-ray technology to measure bone mineral density. However, in my program, The Fitness Principle at East Jefferson General Hospital, we use the DXA Scan to measure overall body composition as well.
Our nutritionist, Jodie Muhleisen, who is certified in sports nutrition, says, "The DXA will provide the amount of lean (muscle) mass down to the gram. This is very important in determining protein requirements for an individual." Taking into account an individual's activity level, Muhleisen says, "for someone very active engaging in physical activity (including cardiovascular and resistance training) on most days of the week, they would require 1 gram of protein per pound of lean mass."
Using myself as an example, my DXA scan last year pegged me at 8 percent body fat and 92 percent lean, at a scale weight of 148 pounds. My protein requirement, using Muhleisen's formula for a very active individual such as myself, would be 136.16 grams of protein per day, which is my target.
Muhleisen also uses a resting energy expenditure (REE) test to learn how many calories a day you are burning while at rest, which is a product of your lifestyle. This number is roughly equal to 65 percent of your total daily energy expenditure. Once you have determined that level, Muhleisen uses an estimation of the energy expenditure from daily physical activity, and the thermal effect of eating (TEE) to design a healthy, workable meal plan based on an individual's specific goals.
As a general rule of thumb, outlined in my book "Lean & Hard: The Body You've Always Wanted in Just 24 Workouts," a novice athlete should consume roughly 20 grams of protein immediately after resistance exercise. Also important to add with protein consumption is adequate carbohydrate, which aids in glycogen resynthesis (input of energy). Taken within the first 30 minutes post-exercise, research has shown that this protein/carbohydrate mixture will aid in the rebuilding and repairing process, as the carbohydrate replenishes depleted energy sources.
It is also essential to consume protein at least 30 minutes post-workout to prevent muscle breakdown. Delaying protein consumption post-workout, sometimes by two hours, may have a negative effect on muscle hypertrophy, meaning you are more likely to delay muscle growth, as opposed to repairing and rebuilding it.
When in doubt, my advice is to consult with a licensed dietitian and /or your physician to achieve appropriate daily protein intake in conjunction with a sensible eating plan relative to your activity level, age, and overall health profile.
---
Positive thinking pays off — for players and refs
Friday, March 22


By Randy Vogt
My college experience was studying at Parsons School of Design in Manhattan from 1980 to 1984 — the same years as Ronald Reagan's first term in the White House. Near Parsons was a renowned positive thinker, Norman Vincent Peale, who was completing his wonderful 52-year ministry as Pastor of the Marble Collegiate Church and who had authored the best-selling "The Power of Positive Thinking" decades before. I learned more from reading the title of Peale's sermons on the church sign every week than I did in four years of studying at Parsons.
Which brings me to a recent observation about soccer coaches. I have refereed futsal games involving a particular Boys U-12 and Girls U-13 team during the past few years. As the futsal league is smaller than outdoor leagues, I have officiated these same teams in many games during the same season. It was annoying that the trainer of each team, who has each trained many top players and should know better, got down on his players very quickly. So much so that you could feel the tension of the players as the trainer criticized every poor pass or shot. He rarely complimented the players and I sensed the players lose their confidence and really get down on themselves. As the criticism continued, the opponents started to score and neither of these teams won a game yet they have good players. One of my officiating colleagues and I discussed how these teams would be much better served by the trainer staying positive instead.
And then something wonderful happened. One weekend, the trainer of each team did not show up. And the players were free to play without criticism. They possessed the ball, dribbled past opponents and their confidence grew. They were making plays that they were not able to do while being criticized. The Girls U-13 team wound up tying their opponents while the Boys-Under-12 team easily won their game. Particularly in the boys game, their parents were ecstatic at seeing their kids play the way they knew how and the replacement coaches were rather happy as well. It's not as if the replacement coaches had the vast knowledge of the trainer but their much more positive attitude made the difference.
That trainer stayed away from the Boys U-12 team and they did well. Although they didn't win every game, they were playing some very good soccer and the quality of play of their opponents increased as well. When the trainer was there, they lost 10-6, 11-5 and 11-8. When he wasn't there, they won 15-6 and 8-6 plus lost 5-3 and 9-8.
I have mentioned coaches rather than refs as the success of a coach could be measured partly by how the team is doing through wins and losses. With refereeing, it's more of an opinion of how good the ref is. But if coaches and kids' parents all brought a positive attitude to youth soccer, the game would be much better for it. Just like the players on those two teams, inexperienced referees cannot do very well if every perceived mistake is criticized. Most refs quit within their first two years of officiating with verbal abuse by adults being the No. 1 reason for quitting.
So regarding that teenage ref without full control of the game, I would like you to think of that ref as if he or she was your child. Or that adult ref whose decisions could use a little work, consider that person as if he or she was a family member or your next-door neighbor. Chances are you would be less reluctant to criticize them in that case. It's a professional deficiency if a hard-working ref is not doing very well but it's a moral deficiency if you criticize the ref, especially in youth soccer. And you would not want your kids to see you when you're not at your best.
When I was a teenager starting out, there were a couple of coaches who criticized me. But I stuck with it as, thankfully, there were many more coaches, players, referees and administrators who were much more positive and helped guide me. And what happened to the coaches who criticized me? Their kids stopped playing soccer so they stopped coaching. Yet the positive coaches who love to coach often go on to coach other parents' kids long after their own kids stopped playing.
In my article two weeks ago, I wrote about "The Many Benefits of Refereeing." I could have written about the negative aspects too but I would rather focus on the possibilities rather than the problems. I hope that in all our soccer games plus coaching and referee clinics this spring, we can remain positive as the game we love would be much better served by seeing the glass as half-full rather than half-empty.
(Randy Vogt has officiated over 8,000 games during the past three decades, from professional matches in front of thousands to 6-year-olds being cheered on by very enthusiastic parents. In "Preventive Officiating," he shares his wisdom gleaned from thousands of games and hundreds of clinics to help referees not only survive but thrive on the soccer field.
---
Getting players to pay attention


By Mike Woitalla
It's perfectly reasonable that children who show up to soccer practice might have a difficult time paying attention when the coach has something to say. They have, after all, spent an entire day at school listening to adults. And now it's playtime.
But even those coaches who follow the Three L's — "No laps, no lines, no lectures" — must at times address the entire group.
So how do you get a group of chatty, fidgety youngsters to pay attention for a few seconds?
For young children, there are those methods used by elementary school teachers: "If you can hear me, clap once. … If you can hear me, clap twice, etc;" various clapping patterns for the kids to follow; "1-2-3 Eyes on me" …
"I just talk quieter until they realize they have to quiet down to hear the info," says Julie Eibensteiner, coach at Minnesota's Woodbury SC. "But I think how you carry yourself and your approach to practice usually commands attention. The more you say, the less value you have when you talk. If you only speak when you have something valuable to say, they will be waiting for it and tune in when you do talk."
The coach's positioning, posture and demeanor are crucial, explains Ian Barker, the NSCAA's Director of Coaching of Education:
"Take off the sunglasses and baseball cap, so they can see your eyes," Barker says. "Turn their backs to the sun. … Turn their backs to distractions (parents, other action, etc.)
"Get down to their level … squat or sit. Talk softly, so they have to listen harder. Tell a story or a joke to draw them in. Use first names or nicknames they respond to. … Sometimes I engage the most energetic child and his or her focus on me draws in the others."
Sam Snow, US Youth Soccer's Coaching Director, recommends initially making eye contact with all of the players, so that they know it's time to tune in.
Once you do get their attention, there's the matter of retaining it.
"Older players also tune out during a coach monologue, they are just better at faking rapt attention," says Snow. "When the players know the coach's talk will be just another long monologue their attention quite naturally wanders. By engaging the players with one or two questions at the halftime or at a natural stoppage during a training session activity, the coach has the players' attention."
Michael O'Neill is the girls Director Of Coaching of New Jersey's PDA.
"Keep it simple," he says. "Quick and concise is the only way!"
To players, he stresses the importance of eye contact and that only one person can talk at a time. For his coaches: "Patience, tone of voice — and eventually the good habits will take over."
For sure, a coach's job with a bunch of 6-year-olds is mainly about creating an active environment for them to discover the joys of the game. But just because the players are older doesn't mean the lecture is effective.
In his book, "The Talent Code," Daniel Coyle investigated highly successful coaches and teachers. He reported that advice or instructions uttered by the great basketball coach, John Wooden, averaged four seconds: "No lectures, no extended harangues … he rarely spoke longer than 20 seconds."
What the great coaches and teachers Coyle studied had in common:
"The listened far more than they talked. They seemed allergic to giving pep talks or inspiring speeches; they spent most of their time offering small, targeted, highly specific adjustments. They had an extraordinary sensitivity to the person they were teaching, customizing each message to each student's personality. … They were talent whisperers."
(Mike Woitalla, is the co-author, with Tim Mulqueen, of The Complete Soccer Goalkeeper.
Woitalla's youth soccer articles are archived at YouthSoccerFun.com.)
---
Keeper Questions: Dressing, and warming up, for success
Friday, March 15, 2013
By Tim Mulqueen
I'm having a hard time convincing my U-13 goalkeepers to wear long-sleeve keeper shirts and long training pants at each practice. How do I make the case?
A player's chief asset is his or her body. If we don't have the proper gear on, we put ourselves in harm's way of injury.
During training, goalkeepers should be dressed for maximum protection: long pants, long sleeves, and shinguards.
Long pants are especially important at the lower levels of competition, where practice fields can be hard and rocky. There's no reason to risk scratches and scrapes that can be prevented by covering up the skin.
Goalkeepers even at the highest level protect themselves, and they're playing on manicured, beautiful fields, so our young goalkeepers need to do the same. As they get older and aspire to play at the highest level it won't be something that's not natural for them.
During games, keepers can wear shorts if that's what they're most comfortable in. On artificial turf: 100 percent long sleeves, long pants. That has to happen.
And for games, I'm adamant that our goalkeepers carry at least two jerseys of separate colors so if they have to change, they can. Playing in pinnies or bibs is not acceptable for me.
Should we use our goalkeeper in the pregame shooting warm up?
I'm definitely against having teammates shoot on the goalkeeper in the pregame warm up. Warm ups for field players and goalkeepers are geared for different things.
The field players' definition of success is scoring. The goalkeeper's definition of success is saving. So if you use your goalkeeper in pregame shooting practice, somebody's coming out of the warm up not feeling confident.
If you give up a truckload of goals in warm up, because your teammates are blowing it by you, it doesn't give you a whole lot of confidence. And it doesn't give your team a whole of confidence in you heading into the match.
A mistake I constantly see in youth soccer: The team has a very organized detailed warm up for the field players and the two goalkeepers are sent off on their own. They end up throwing the ball back and forth, and then they're tossed in for shooting, and the coach says, "Go out and play." And we wonder why they're not prepared and they make errors. We haven't prepared them properly.
Sometimes a goalkeeper at the highest level might want to hop in and see things live. But by and large, youth or professional, the goalkeeper needs to have a warm up that is designed to prepare him to play the game and have success.
I have the goalkeeper who's starting get warmed up by the second goalkeeper and another coach, whose job is to get the goalkeeper the necessary repetitions and scenarios he'll see in the game. Warm him up and give him confidence for the game.
The shots should be challenging, but as the warm up goes on, the shooter should make less and less effort to score. And never end on a goal. Always end with a confidence-boosting clean save.
(Tim Mulqueen, author of the "The Complete Soccer Goalkeeper: Techniques & Tactics For Stopping Every Shot," is a U.S. Soccer Federation coach and instructor who has been goalkeeper coach for U.S. national teams at the U-17 World Cup, U-20 World Cup and at the 2008 Olympic Games. He's been a goalkeeper coach in MLS, for the MetroStars, and the Kansas City Wizards when they lifted the 2000 league title. Mulqueen is the head coach of Chargers SC's U-13/14 U.S. Soccer Development Academy team and Director of Sports of the Premier Sports Campus at Lakewood Ranch, Fla.)
---
Rondo: A simple practice game with multiple benefits
March 8, 2013
By Stan Baker
"Everything that goes on in a match, except shooting, you can do in a rondo. The competitive aspect, fighting to make space, what to do when in possession and what to do when you haven't got the ball, how to play 'one touch' soccer, how to counteract the tight marking and how to win the ball back."
– Johan Cruyff (Legendary player for FC Barcelona and Holland)
Definition of "rondo": A game where one group of players has the ball while in numerical superiority (3v1, 5v2, 5v5+2 etc …) over another group of players. The basic objective of the group in numerical superiority is to keep possession of the ball while the objective of the group in numerical inferiority is to win the ball back.
Rondos differ from other possession games in that the rondo is a game where the players occupy a preset space as opposed to a more random space. Positional games are games where players occupy spaces similar to those in the regular game e.g., outside back, center back, center midfield etc. …
Rondos help develop the following areas1:
COGNITIVE. In rondos the player is constantly perceiving and making decisions with respect to his teammates, opponents, position of the ball etc. … For this reason the capacity to make the correct decisions and the speed of play are improved.
TECHNICAL COORDINATION. Due to the way that the rondo is set up, it is necessary to have control of the physical movements and technical skills with respect to time and space, the game, the ball and opponents.
TEAM BUILDING. (mini-societies) With the type of work done in rondos, the understanding between teammates is improved, and the sense of "team" is also built.
CREATIVITY AND EXPRESSION. The nature of the rondo, with its limited time and space, forces the players to use various technical and tactical abilities in order to solve constantly changing problems within the game. This helps develop creativity.
COMPETITIVENESS. In the development of the rondo, the player's competitive nature is improved. Players have to fight to make space, learn how to counteract marking and how to win the ball back. Nobody wants to be the one making the mistake which leads to time in the middle.
PHYSICAL CONDITIONING. With rondos a team may work anaerobic resistance by varying the space, time and number of players involved.
Excerpted from "Our Competition is the World: Ideas for implementing the United States Soccer Curriculum."   By Stan Baker 378 pages, 2012. Lulu Publishing. $22.99.
---
Key to Defending? Leg-Eye Coordination
March 7, 2013
The name of the game is reducing the mistakes to a minimum and speed doesn't help you to do that writes Ouriel Daskal.
According to a study by the German sports scientist Dr. Roland Loy, "mistakes in football play an extremely important role in the game".
Loy examined all the goals in 20 Bundesliga seasons, and reached a conclusion that 50% of all goals happen by accident – a weird bounce on the turf, a mistake by the referee, a goalkeeper's flop or a centre back's lapse in concentration.
Loy's study (Zufall im Fußball) takes Borussia Dortmund as an example.
They had about 3200 attacks in the 2010/11 Bundesliga season (up to the beginning of May) and scored 67 goals. Only about 2% of the attacks led to goals, and 36 out of the them came as a result of a mistake by BVB's rivals – more than 50%. This is, obviously, a reoccurring stat.
So basically, 50% of football is about hoping your opponent makes a mistake or forcing him to make a mistake. The other 50% is about creating your own chances and goals (30% of those, by the way, come from set pieces).
A lot of people will claim that pacey players are the most useful, as their pace can put pressure on your rival. However, speed is a double-edged sword, as according to Loy's study, "pacey players have a higher error rate".
This is crucial when going out on a counter attack. Speedy players are creating problems at both ends of the field.
So what is the X-Factor that makes a team less exposed to mistakes, and more likely to make the opponent's defender make a mistake?
According to Mark Wertheim Ph.D., who is an associate of Ronald Loy, the footballers who handle the chaotic world of football better (and make less mistakes) are the ones with higher levels of hand-eye (or leg-eye) coordination. Loy plans to prove that in a new study that he plans to reveal soon.
Most of Borussia Dortmund's players, by the way, were brought up through a youth system that worked with Wertheim, who developed the OCO theory (Optimal Coordination Order). OCO is based on sport sciences and training with neuroscience and neurophysiology.
Great coordination is related to muscle-memory, but it has even more to do with a person's neurological connections. The better the connections, the higher coordination level is, allowing the player to react better. The OCO system works on that from a very early age.
"According to Loy's study, a player with low levels of coordination is more likely to make mistakes" says Wertheim. And if mistakes are responsible for 50% of all goals a team concedes, then the conclusion is pretty much out there: Choose the players with the highest levels of leg-eye coordination.

About Ouriel Daskal
Ouriel is the founder and editor of Calcalist Sports Business Section and Sports Business website. Blogger and contributor to The Blizzard.
Website: www.soccerissue.com
---
The Importance of Using Both Feet in Soccer and How to Improve the Weak Foot

You have two feet for a reason! Use them! – (Photo: Futurity.org)
The strangeness of human life has left most people with a dominant hand and foot. In soccer, most players are right footed and often have very little skills with their left foot. Personally, I was a lefty but had the same issues playing with the ball on my right foot. As any coach will probably profess to their players, the ability to work well with both feet is crucial for success in soccer. Although one foot usually remains the better of the two, most professional soccer players can still do impressive feats with the lesser skilled of their feet.
As a player, helping to improve your less dominant foot simply takes practice. This is extremely frustrating because players will want to utilize their stronger foot for ball control and shooting, and thus it will feel like a complete setback to have to switch to their weaker foot.
But learning how to use both feet is absolutely imperative. The worst situations occur in soccer in instances where a player misses a sitter because he or she had to re-orient their body to shoot with their stronger foot. In the extra split second it takes to line up the perfect shot, a defender is able to get a leg in and block the shot, and the chance is wasted.
The skills in your less dominant foot do not have to be perfect, but a decent soccer player will have the confidence to occasionally take shots with their other foot and won't waste a precious second shifting their body in order to comfortably take aim.
As a coach trying to teach the importance of this in youth soccer, you don't need to make a huge statement about this fact, but you would be wise to encourage players to use both feet. A good example is when players are working on juggling. First off, you should absolutely restrict players from using their thighs (soccer is played with the feet), but then you need to encourage players to learn how to juggle the ball back and forth between their two feet.
This will greatly improve a player's confidence and ball control with their lesser-used foot. Also, arrange shooting drills but require that players use their other foot. Try to re-create that sitter opportunity by having one player send in crosses in front of the goal and require that players shoot with their weak foot so that they gain some experience in those high-pressure situations with a moving ball.
Practicing penalty kicks are fun but doesn't resemble most game scenarios. Also, most teams typically have just one penalty taker and they use their dominant foot to shoot, so try to arrange the hectic moments when a player really needs to get a quick shot on goal with the weak foot.
If your team can become well adapted at using both of their feet, not only will their individual talents improve, but your team will greatly benefit from the players' ability to come out on top in crucial situations where their weaker feet are called into action.
---
10 tips for the well-organized coach: presentation matters
One area of coaching that is occasionally overlooked is how we present ourselves to our players at training. I do believe in the old adage that you "never get a second chance to make a first impression." By present ourselves, I am referring to how we look, the words we use when speaking, and the overall preparation that went into our session. The coaching schools in the United States and across the world stress to their candidates the importance of being prepared for every session and never "winging it."
Here are my 10 Rules for every training session:
1. Arrive 20-25 minutes before every session, well groomed and wearing appropriate soccer gear. I have always told my players that if they arrive on time, they are late. They know that means they need to get to training before it is scheduled. (I do realize young players don't drive themselves …) When I blow my whistle all my players have water, their socks are pulled up, shinguards on and their shirt is tucked in. They are ready to train.
2. Check the field to make sure that it is safe to train upon. I always walk around and check all areas of the field and make sure that the goals are properly secured and that there are no holes in the nets. The environment that my players train in must be safe.
3. Carefully empty the ball bag, bibs and lay out all my cones for that day's session. I never waste time putting cones down during training. Having cones laid out makes for a smooth transition from one activity to another, saves valuable time, and shows my commitment to the session. We all ask a lot from our players and we must give back just as much. Being prepared for every session is a given. And yes from time to time I will stop play and quickly "adjust" the distance of the cones that I laid out.
4. I welcome every player with a smile and a handshake. I am a role model. The words I choose when speaking are important. I know that my player's experience in training and in the games can have a lasting impact on them.
5. Start every session on time. I bring all my players together and they know that "if I can't see your face, you are in the wrong place." I take the sun and position my players so that there no distractions. I give a very brief age-appropriate talk about the day's activities and off we go. "No lines, no lectures and no laps." In every session we play small-sided games. I try to have a relaxed tone to my sessions, meaning players are never afraid to make mistakes and are encouraged to "try moves." Training is where mistakes are made, confidence is born and a love for the game blooms.
6. Have my training session written down on a notecard that I carry with me. Coaches of all levels across the world carry them. If I need to refer to it, and I often do, it's there for me.
7. Deliver coaching points to my players using the PIP method. Positive — "I loved your run down the flank." Information — "Don't forget to lock your ankle and get your hips square when shooting." Positive – "Keep up the good work." I try to never "over coach," meaning I don't stop play often and strive to always have a theme and flow to training. I am always reminded of Alex Ferguson's quote that "talking too much is a big danger for a coach. The words get lost in the wind."
8. Have our assistant coach lead parts of every training session. I value "my colleagues" knowledge and want him to know that I respect his talents. Former Scottish national team head coach Craig Brown spoke at my SFA course and said "I never referred to our assistants as my assistants, but as my colleagues as a sign of respect." There is no better way to show him (and the players) your confidence in his abilities than to have your colleague lead parts of training. No egos allowed; it's not about me, but always the team. The beauty of the game is that every coach brings his own style and unique perspectives to training and games. I believe that a player needs to hear different voices throughout his soccer career.
9. Bring all players together at the end of training and very briefly summarize a few points about the session and make some "house-keeping" points if needed. I always want to leave my players on a positive note. Coming to training and playing the world's greatest game should always be something that all players relish. I am the last person to leave the field.
10. Evaluate the session in my Log Book later that day. I grade myself regarding what went well during the session, were my objectives achieved and what could I have done better. We all learn from our mistakes and every coach has had training sessions that they wish they could do over. Even though we have a plan for our training being flexible is important. Sometimes our players lead training in a different direction that is to be expected. I begin to prepare for the next training session.
(Don Norton Jr. is the men's assistant coach at Rowan University. He has the USSF "A" license, FA Ireland "A" license (UEFA "A" License), Scottish FA "A" Certificate, NSCAA Premier Diploma and USSF National Youth License. He is a NSCAA associate national staff coach and a USSF state coaching school instructor for the New Jersey and Eastern Pennsylvania Youth Soccer Associations. His writings have been published in various soccer magazines. He has a BA from Gettysburg College and a MA from Rowan University.)
---
Horst Wein on Player Development
By: SoccerNation News – Diane Scavuzzo & Stephen Prendergast
February 26, 2013

Children playing street soccer. Photo provided by Horst Wein
Youth Soccer News: Horst Wein on the Best Player Development is Fun.
America Should Let the FUN back in and Allow Nature to Develop Game Intelligence
"For growing children, physical activity is essential in order to develop their intelligence – children who can't play will sooner or later show pervasive developmental disorders." Jean Piaget
should serve for millions of kids as IGNITION for a happier, socially better and healthier life (also fighting obesity and lack of movement) as it considers all vital needs of children.
More than 25 years ago, Horst Wein, a legendary coach who is well known for his work with many top soccer clubs and federations around the world, proposed a revolutionary new game for players under 10 years of age. This game, which for the first time presented the Game Intelligence approach to coaching at all levels, had the potential to fundamentally change the landscape of football/soccer forever. While the game has been generally ignored in America, it has spread throughout Europe, becoming especially popular in Spain, Germany and Italy. In fact on October 31, 2012, Arrigo Sacchi, Technical Director of the Italian Football Federation, strongly recommended that all Serie A clubs use the game for their youngest members to "produce thinking players."
FUNiño, originally called Mini Football, is a 3-a-side game played with four wide goals instead of the traditional two central goals, and the pitch required is only slightly bigger than a basketball court. When it was first introduced in Spanish clubs, most youth coaches were very excited about what this change could mean for the future of young players, 7 to 9 years of age, who were just beginning their progressive program of football education.
FUNiño is the first building block in an age-appropriate football development model. It is especially designed for children under 10 years of age, and is much like "street soccer" played by children in years gone by. It is designed around the same concept as Little League Baseball or Basketball, both of which use equipment and playing areas and rules scaled down to match the size of the young children. This small-sided game allows kids to achieve immediate success – and further their achievements as their skills develop and their confidence grows.
Legendary Coaching Mentor Horst Wein believes simplified small games are imperative for the proper development of youth soccer players.
"When you do what you have done always, you will never reach any further" – Horst Wein.
FUNiño, with its rules perfectly adapted to the physical and mental capacities of children under 10, is critical to the long-term growth of the game of soccer, and ultimately to the development of generations of even better players and future champions.
The smaller pitch, and more especially, the two wide goals at each end, encourages young players to play the game first in their head before they finish their actions with their feet. Reading the game situation and knowing which goal to attack demands good perception skills in order to make good decisions. This game set-up brings the fun back to soccer and keeps the children wanting more.
The pitch size, 30m x 25m for all competitive games for 8 and 9 year olds, allows the players to reach a teammate anywhere on the pitch with a size 3 or 4 ball. This helps them to improve their perception and decision-making skills. Moreover, the players touch the ball much more often than in Futsal or 5-a-side or 7-a-side soccer. FUNiño fosters correct technique, enhances better tactical play and ensures full participation of all players both physically and mentally – all key components for success in competitive play.
Because the game does not require much space, eight mini-pitches could be set up on a regular soccer field with 64 boys and girls between 8 and 10 years of age, all playing at the same time. This also makes organizing competitions much easier and inclusive as more small teams are involved. Plus there are more opportunities to face different opponents.
There are 32 FUNiño games and many variations to be discovered by the kids before they move on to play 5-a-side soccer or Futsal at 10 years of age. Many parents agree that scaling the game of soccer down to the size of these young children, and keeping the size of the team to just three players plus a substitute, will promote greater participation among school-age children. It will also help children to develop confidence, self-esteem, communication, teamwork and effort, thus contributing to the character formation of these future citizens.
Learning how to play soccer the right way, playing it first in the head before finishing with the feet, is beneficial for kids both now and in the future, whether they pursue the game recreationally or at the very highest levels. With FUNiño, learning takes place in a fully-integrated holistic environment, just as in the game itself. There is no isolation or separation of technical, tactical or physical elements.
As FUNiño is played in a small space with few players, the same basic game situations (especially the 2v1) appear again and again, ensuring plenty of opportunity to learn and master them. The game promotes much greater spatial awareness – the appreciation of both width and depth – than in any other game. Because of this greater awareness, FUNiño helps to develop "off-the-ball" play.
FUNiño is easy for players to understand and learn. Due to the smaller teams and fewer rules, it is much easier to see everything and analyze situations. Smaller teams mean a less difficult, less complex game for young players. Learning to attack and defend comes naturally within this game. Players have more time and space to think and act than in 5- or 7-a-side soccer, and they experience a greater feeling of competence due to making good decisions and fewer mistakes.
Smaller teams also mean more touches on the ball, improving technical and tactical play, dribbling, passing, receiving, beating a man, tackling, and more. Each of the players participates fully in the game, physically and mentally, in attack as well as defense. Their efforts are usually quickly and frequently rewarded with a goal, much more so than in the traditional games for this age group.
The use of frequent rolling substitutions gives all the players on the team plenty of, and more or less equal, time on the pitch. Substitutions are simply a matter of taking your turn, rather than a "punishment" for poor play, and this is a very significant psychological factor for young players. Because of this, each player has plenty of opportunity to "be in love with the ball," to improvise and to take risks without fear of making mistakes.
"There is no question that drills are needed to better technique, but practicing them without referring to the context of the game or competition is of little value. The learner needs a context." – Brenda Reid
Additionally, with only three players on each team, players start to tire after a short time; this reduces crowding of players around the ball, a characteristic of this age group. As the children slow down, they start to play more simply and the game becomes even easier to understand. Also, as there are no long clearances, FUNiño becomes a safer game.
FUNiño requires the players to use all their muscles, especially that most important muscle: the brain! Because there are always two goals to attack or to defend, the smart player can compensate for his lack of strength and height with good perception and decision-making skills. Even the less technically-competent players will gradually improve their technique through frequent contact with the ball as they participate increasingly more in the game than in 7-a-side and 11-a-side soccer.
Because FUNiño uses four goals instead of the two traditional centralized goals, it encourages the players to look and think more before they act. Thus, the players rapidly learn how to use space optimally in the different phases of the game. Players come to learn to always attack the least defended goal. This encourages them to use their creativity, spontaneity and improvisation.
FUNiño also helps to attract children who generally do not like sports to the game, as there is no real barrier to entry technically or tactically. Most importantly, there are plenty of opportunities to score goals! There is such a great variety of FUNiño games and their variations (over 50) that there is always some game for any child to enjoy. The games and variations of FUNiño, more than any other form of soccer, promote essential life-skills such as perception, decision-making, intelligence, imagination, innovation, creativity and endeavour.

A typical FUNiño set up on a regular soccer pitch
The simplicity of FUNiño leads to far fewer errors than in 5 or 7-a-side soccer as all the players can easily grasp the important aspects of the game; this gives them great confidence in their own ability. Additionally, young players are made to feel like adventurers, as the coach lets them discover the game for themselves without too much interference. Just like Street Soccer, the game is the teacher, not the coach! The less the coach instructs, the more scope for the child to discover what the game offers and to learn from his or her own mistakes.
FUNiño is also the ideal beginning game for coaches because it provides them with a feeling of competence they enjoy and encourages them, just like the players, to stay in the beautiful game. The game is easier to analyze, and even the input of a novice coach for his team is much more effective. Individual player performance is easier to analyze and technical/tactical issues are easier to identify.
The game also has benefits for more experienced coaches. The coach can modify the rules of the games at any time depending on the conditions and the players' ability, simplifying or intensifying them to ensure that the players are challenged but not overstretched.
Rolling substitutions after every goal means that the coach does not have to worry about the responsibility of equal playing time for the players and thus reduces the potential for conflict with parents. Finally, coaches no longer have to put their "strongest" team out on the field, as the result is not all-important.
Referees are encouraged to participate in FUNiño from as young as 16 years of age. The rules are so easy to apply and the game so easy to analyze, that decision making is more successful. Because of this, the potential for conflict with the players, coaches and parents is much less than witnessed in the usual formats such as 7v7. FUNiño is also the ideal launching pad for young referees, who can subsequently, (like the coaches and the children) learn their trade in a progressive manner (3v3, 5v5, 7v7, 8v8 and then 11v11). These young referees are more likely to continue in the game.
And finally, what of the parents? The enjoyment that children experience playing FUNiño (a game designed especially for them), with all the benefits mentioned already, is the greatest pleasure that parents can ask for. Knowing that their child has the greatest opportunity to develop to their full creative potential is very important to many parents.
Beyond the on-field growth that FUNiño provides, the game has additional lifestyle and character benefits. It provides a positive, player-centered, age-appropriate environment to help develop a number of important traits for young people:
FUNiño acts as an important tool for the physical conditioning of all the players, encouraging them to adapt an active lifestyle. Moreover, the physical intensity of the game, where no player can hide, does much to combat the effects of today's sedentary lifestyle and the risk of obesity. Having a safe place to go, where they experience acceptance, participation, fun and enjoyment and can let off steam, also gives the players a welcome respite from the more serious aspects of life (such as school).
Because players experience competence, enjoyment and belonging, they have more balanced self-awareness and are better prepared to make their way in the world, whether in the world of sport or other spheres of life. The coach offers a safe, relaxed environment where freedom of expression and full participation is encouraged and praise is given frequently. Players learn through experimentation and creativity and are given freedom to make mistakes.
FUNiño teaches a player a number of valuable lessons. Players learn to lead by example, even in adverse circumstances, and contribute wholeheartedly as their teammates depend on them. They also learn to respect a superior opponent – but not give up – and continually strive for personal improvement and continue to play to their utmost, regardless of the result
Young players are encouraged to think for themselves without being spoon-fed information all the time. They learn how to process information, recognize problems, find solutions and implement them. This is important for success in all areas of life.
Emotionally, players learn to control their reactions in critical moments of the game, like conceding and scoring a goal, which happens very often. They have little time to get angry because they are too preoccupied, mentally and physically, with the demands of the game.
FUNiño teaches players to see soccer as a way to make friends and to offer support when their teammates commit mistakes. Players learn to maintain harmony in their team, even in defeat, and to take responsibility for their own mistakes without blaming others. They come to accept the group to which they belong and to appreciate the contribution of their teammates
Respect for other players, for the officials and all people involved in the game, and for the rules are essential in soccer. Likewise, honesty and sincerity are vital in daily living. FUNiño teaches players to value and accept the rules as part of the game and to play fairly and not try to gain any advantage through foul play.
Players also learn not discriminate against any player, whether teammate or opponent, on the basis of ability, race or gender. FUNiño teaches players not taunt those who are playing worse than they are or to tease opponents in defeat and to always congratulate the winners after the game.
"A youth coach in any soccer academy not only transmits knowledge or skills to his young players, but develops future citizens in a much broader sense," says Wein. "Thus the primary target of any youth soccer club, instead of 'making' or 'manufacturing' talented soccer players, must be developing better people."
In Summary:
FUNiño is considered by many to be "a revival of street soccer" – a natural form of play which produced many great international players, without the presence of any coach.
FUNiño is an improvement on street soccer, since the games themselves have been thoroughly thought through and proven to improve all aspects of learning the game. Scientific research enhances nature. FUNiño is a completely novel approach, breaking with the traditional mode of playing the game with only two goals.
From the earliest exposure to the game, FUNiño introduces the concept of Game Intelligence. Not only are these players thoroughly enjoying themselves, but they are (often, unwittingly) developing aspects of the game previously ignored – which would not have happened in random street games.
FUNiño adapts perfectly to the technical, physical and intellectual capacities of boys and girls from 7 to 9 years of age.
Considered a coach for the world's best coaches, Horst Wein has consulted for FC Barcelona, Arsenal, Inter Milan, Sunderland, Leeds United, Atletico Bilbao, Villareal, Real Sociedad, Bayer Leverkusen, VFB Stuttgart, Schalke 04, Mainz 04, St Pauli, TSG Hoffenheim, Deportiva Cali, Peñarol Montevideo, Pumas, C.America, Nacional Montevideo, Universidad Católica, Liga Univers, FC Adelaide and FC Kenkre.
Wein has also worked with the National Federations of England, Scotland, Spain, Italy, Austria, Germany, Russia, Estonia, Sweden, Denmark, Finland Argentina, Mexico, Uruguay, Colombia, Chile, Peru, Ecuador, Venezuela, Panama, Australia, India and Singapore.
Horst has published numerous books on coaching and player development as well. Perhaps one who has accomplished so much has wisdom others should discover, understand and possibly learn from. Horst Wein often asks, "Who is the best coach in the world?" and he answers the game of soccer itself – so let the kids play and discover the beauty of the game.

Horst Wein developing youth soccer players
Photos provided by Horst Wein
Related Article: Horst Wein on How To Develop The Best Youth Soccer Players
---
Ontario youth soccer to stop keeping score, standings
It's part of a well-established, research-supported and holistic approach to player development, common in soccer-rich countries and endorsed by the sport's brightest minds.

LUCAS OLENIUK / TORONTO STAR
Monica McDonald and her daughter Tessa, who plays soccer in the summer, are shown in their North Toronto home. The Ontario Soccer Association is planning to stop keeping score in all games for kids under the age of 12.
By:Brendan Kennedy
Sports reporter, Feb 16 2013
Tessa McDonald says it's going to be "a lot weirder" to play soccer without keeping score. But she still wants to win.
"Winning is more fun than losing, and if there's no score, how are you going to have fun?"
The 9-year-old midfielder, who plays for the North Toronto Soccer Club's competitive under-10 team, says she will keep score in her head this year ("as long as it's not more than seven"), but worries her teammates might not be equally motivated if the game "doesn't matter."
Tessa's league is one of many across the province that will stop keeping score and tabulating standings this season in an attempt to shift the focus of kids' soccer away from winning and toward skills development.
Some leagues and age groups started last season, others will adopt the approach this year, and by 2014 it will be mandatory across Ontario for all competitive players under 12.
It's part of a well-established, research-supported and holistic approach to player development, common in soccer-rich countries and endorsed by the sport's brightest minds.
But try telling that to Canadian parents and volunteer coaches who have grown up in North America's hypercompetitive, win-at-all costs sports culture.
"That's the biggest challenge we face," said John Hyland, head coach at North Toronto. "Changing the mentality, the culture."
Despite charges that eliminating scores and standings in kids' games will kill the competitive spirit and shelter children from the life lesson of losing, the aim of the new approach is actually to make Canadian soccer players more competitive in the long term.
"Unfortunately, when you put an overemphasis on competition, individual skill development regresses, and that's what's happened in our game for so long," said Alex Chiet, the chief technical officer for the Ontario Soccer Association.
Chiet has the unenviable task of turning the tide by trying to win the hearts and minds of skeptical soccer parents and coaches across the province. "It's a tough road to drive because we're working against a cultural shift here."
While critics of the new initiative wrestle with the uncomfortable change, soccer officials argue it represents a long-overdue growing up of Canadian soccer, a necessary and late adoption of international practices geared toward developing more elite players.
"It's very much a thing you do when you know," said Hyland, who holds a master's degree in sport psychology and was trained as a coach in England's Football Academy, where he said similar youth development programs are "an integral part of everything they do."
While the lack of scorekeeping in kids' games has garnered the most attention and stirred the most controversy, it's just one aspect of much broader changes to youth soccer mandated by a national directive to curb early dropout and develop more skilled players.
The changes mark a major paradigm shift for a sport that has shown glimpses of promise at the national level — the bronze-medal performance of Canada's women's team at London 2012; Canada's men winning the Gold Cup in 2000 — but has struggled to maintain credibility.
The new plan, dubbed "Wellness to World Cup Long-Term Player Development," establishes a common training curriculum for all age levels and abilities, more training of volunteer coaches, increased ratio of practices to games while putting a greater emphasis on building fundamental skills.
The plan culminates in 2014 with the opening of an elite development league for older youth, from which it is hoped the national team will be drawn.
Ontario is not alone. Other provinces are either at the same stage of implementation or following closely behind.
The rationale behind taking scores and standings away in kids' games is to have them hone their technical skills without the pressure to win.
In addition to doing away with standings, promotion and relegation, kids under 12 will play nine players aside, rather than 11, on a smaller pitch with smaller nets.
The point is to give each player more time on the ball and encourage them to use their imagination while avoiding rigid strategic play.
"You want them to try new things in game settings without the fear of failure," said Chiet.
Tessa's mother, Monica McDonald, whose two other daughters also play competitive soccer, said she doesn't scoff at the changes as much as other parents, but she's still skeptical.
"We work so hard these days as a society to make sure any semblance of competition is removed: we don't want to hurt anybody's feelings; we want everybody to be involved; it doesn't matter if you win or lose. What happens when these kids get out into the real world? There are people who win and there are people who lose and that is a fact of life.
"Are we doing a disservice to our children by not allowing them the experience of losing? I don't know the answer to that."
McDonald, who used to coach herself, said officials are "deluded" if they really believe coaches, players and parents are not still going to secretly keep score. But after watching players as young as seven become pigeonholed and stuck in specific positions by overly competitive coaches, McDonald said she's open to trying something that will stop that from happening.
"What I would like to see is as many kids as possible playing the sport for as long as possible."
That's Chiet's goal, too.
And he says he's not trying to take winning away from players.
"Winning is always going to be important."
But it's a misleading measure of success, he says, and he wants Canadian soccer players and their parents to think of the bigger picture of winning in the long term.
"We know what we're doing is right — it's well-researched, it's supported — the challenge is just change. And change is hard for anyone."
---
Tryouts: Coping with Cuts
Friday, Feb. 8, 2013
By Tony DiCicco
The most difficult part of coaching isn't dealing with losses, it's cutting or rejecting people from the team. It's not just a simple matter of reducing numbers, it's a matter of making decisions that in essence short-circuit the dreams of players. I don't think there's any coach, either at the professional level or the youth recreational league in a small town, who doesn't feel the pain of not choosing someone or cutting someone from the team.
Sometimes young athletes put themselves in situations where they say, "If I don't make it today, I have no chance of ever reaching my goals." That's not true and it's up to parents and coaches to deliver that message strongly and consistently.
Getting cut and having to rebound from disappointment is part of what some great athletes have had to deal with.
When I was cutting players from the national teams, it wasn't because they were bad players. In fact, they were often very good players. I frequently had to make choices because I felt there were two or three players who were better for a particular position or role on the team. Coaches have to make decisions and players and parents have to understand that putting together a team is a game of numbers, of roles, of needs and responsibilities.
When someone doesn't make the squad, initially they feel hurt or even angry. It's regrettable, but understandable. Some players who are cut will use it as a source of motivation for continued practice to get good enough to eventually be on that team. Others will shy away from further evaluation and tryouts because it was such a belittling and scary experience for them.
What I'd like to stress is that being cut from a team is not the end of the world, and it's not, although it may seem like it at the time, a personal attack. If parents can somehow make their children understand this fact, then it will allow them to move forward – and maybe next time they will make the team.
* * *
As tough as it may be for a coach to cut a player from the team, it's a lot tougher on that player and her parents. There's no getting around the embarrassment, the emptiness, the rejection.
The best thing I can suggest to parents is to offer unwavering love and unconditional support. It may seem like it to your child, but the world hasn't ended and it's up to the parents to keep the sport experience in proper perspective.
If parents get upset, it will be projected onto the child, only making matters worse.
What isn't constructive is making excuses for your child by saying it was a political decision or that the coach made a poor decision (which might even be the case). If you make excuses, you're only teaching your child to deflect responsibility and discount the value of merit.
What you have to remember is that for the most part, coaches really do try to get it right. If there are 20 players on a team, odds are that practically every coach will agree on the first 10 players for the team. And most coaches will agree that the next five should be on the team. But probably more coaches will disagree on the last five players chosen.
Coaches have an image of what they want their team to be, and they're looking for players who can help them attain that image.
As a parent, you must show love and support for your child, but that doesn't necessarily translate into judging and criticizing the coach's decision. If you do, everyone's a loser.
(Tony DiCicco has coached all ages but is best known for guiding the U.S. women to the 1996 Olympic Gold Medal, the 1999 Women's World Cup title and the 2008 U-20 World Cup crown. DiCicco, the founder and director of SoccerPlus Camps, coached the WPS's Boston Breakers in 2009-11.)
(Excerpted from "Catch Them Being Good: Everything You Need to Know to Successfully Coach Girls" by Tony DiCicco, Colleen Hacker & Charles Salzberg courtesy of Penguin Books.)
---

'Players benefit from facing differing styles'
Wednesday, Feb. 6, 2013
(Q&A with PDA's Gerry McKeown)
Interview by Mike Woitalla
New Jersey's PDA, one of the nation's top youth clubs for boys and girls, participates in the U.S. Soccer Development Academy and ECNL. It's also launching a residency program in partnership with St. Benedict's Prep School. Gerry McKeown has coached at PDA since its founding in 1999 and is club's boys director of coaching. We spoke with McKeown, who is also US Club Soccer Id2 Boys Program Director, about his club's success and key issues in U.S. youth soccer.
SOCCER AMERICA: What have been the keys to PDA's success?
GERRY McKEOWN: Initially, our facility attracted a lot of attention and was critical in accruing talent. Today our reputation for comprehensive player development and success with the college placement process has made PDA a desirable location in New Jersey. Retention of the coaching staff has been a huge factor in maintaining a high level of play and ensuring that our young players have the technical foundation to succeed later.
SA: How do you judge whether your coaches are doing a good job at various ages?
GERRY McKEOWN: It's much easier now … We have a simple formula based on the online rankings multiplied by the number of trophies they have won. … Just kidding!
It is important to prioritize the goals for each age group. The priorities in Zone 1 [U-6 to U-12] are very different than with the U.S. Development Academy or ECNL teams. But they are linked in that if the players are not given the proper technical base when they are young and not provided the freedom to experiment with the game they will never be able to compete at the highest levels with increased speed of play and decision-making.
It is critical that the coaches understand the age group they are involved with and that they challenge the players with an age-appropriate curriculum. If the players are enjoying the experience, then it speaks favorably for the coach.
SA: Do your coaches specialize in certain age groups or do they stay with their teams for long periods?
GERRY McKEOWN: While there is no definitive rule for longevity with a single team, it would be unusual for a coach to be with any group for more than three years. Our coaches tend to specialize within age groups.
The traits required for coaching our young players lean toward individuals that are positive, good technical demonstrators, patient, nurturing and willing to accept losing for proper style of play.
The coaches of our older, more competitive teams tend to be more tactically demanding, passionate, task-oriented and knowledgeable of the college recruitment process.
SA: How do you balance the pressure to win games and coaching in a way that is good for long-term development?
GERRY McKEOWN: At PDA, talent and character development are the priority, not winning. If our coaches adhere to that, we will win our fair share of games.
SA: One valuable experience for young players, which may not help teams win, is giving them opportunities to play different positions. How does PDA approach that?
GERRY McKEOWN: At the younger ages, our coaches understand the importance of variety not only to stimulate the players but also to let them see the game from another perspective.
For example, there is benefit in letting a goalkeeper experience playing forward and vice versa. There is a real bonus for the club when we have a handful of players on our competitive teams who are versatile enough to play multiple positions.
SA: What role do tryouts play for your club at various age groups?
GERRY McKEOWN: Tryouts and talent identification are pivotal for the success of our program. Obviously, it is more important at the youngest age groups to attract the best players to our club. As teams get older the movement of players between clubs significantly decreases. The critical age groups are 12-14, which is when players get more or less serious about the game.
SA: How has the Development Academy's ban on high school play affected PDA?
GERRY McKEOWN: The high school ban has had a significant effect on our program in that we have strong affiliations with a number of local schools. These relationships are long term and strong and will survive through the restrictions, but it is unfortunate that the Academy will lose some very talented players.
We feel that there are some excellent high school environments in New Jersey and our programs supplement each other.
New Jersey is a saturated Academy market with four teams and I am not sure it is beneficial to further compromise the level of play by excluding these players. We have young men who have been at our club since age 10 who have to make a decision as to whether they have to miss their senior year of high school soccer in order to compete for 10 Academy games in the fall. It is not a decision we are willing to make for them but it is important that they have a team at PDA regardless of how they choose.
SA: Has the Development Academy had the positive effect on the American youth game that was hoped for?
GERRY McKEOWN: I think we can answer that question 10 years from now. It certainly has set some standards for curriculum and raised the training-to-game ratio, which has been hugely positive. I do worry that we become an increasingly homogenous group of coaches, teams and players. There is benefit in facing differing styles of play, cultures, ethnicities, socioeconomic status and being able to solve the challenges presented by each.
SA: Has the ECNL improved the soccer landscape for elite girls?
GERRY McKEOWN:  Our Girls Director of Coaching is Mike O'Neill, and he believes, "Yes, 100 percent." The ECNL model of having more training and fewer games, more quality matches and standards for coaching development has made a big improvement to the game in a short period of time. The ECNL has also improved the process for identifying the top players for our youth national teams.
SA: Has the Development Academy and ECNL made soccer more or less expensive for players?
GERRY McKEOWN: ECNL has made it less expensive since there is only one league so the number of games and travel has gone down. The schedule is set six months in advance which helps with the costs.
The Development Academy has done both. For the limited MLS markets, it has eliminated the costs for play. However, for many players in the Midwest and West the travel costs have soared. In the Northeast, we can drive to all league games so the travel costs are less significant and PDA has lowered the cost to participate in the Academy.
SA: How much of a challenge is it for PDA to provide opportunities for lower-income players?
GERRY McKEOWN: While it is a challenge, the club has been committed from the beginning that no players should be denied because they cannot pay. There is a need-based criteria similar to the College Financial Aid Assistance that is based on income and family size.
SA: How does it fund them?
GERRY McKEOWN: Fund-raising and donations cover the costs of scholarships.
SA: PDA is set to launch a residency program in partnership with St. Benedict's Prep School …
GERRY McKEOWN: This program was put in place to attract players who may not have access to a year-round competitive soccer environment. Whether their interest is playing in the Development Academy or the top high school program in the country we want to provide the opportunity to these student athletes. The players will attend school and reside at St. Benedict's and will have year-round comprehensive soccer programming by training at St. Benedict's and PDA.
SA: If you had a magic wand, how would you use it to improve youth soccer in America?
GERRY McKEOWN: Create a street culture of impromptu games involving whole communities with diversity of age, race and ethnicities. Magically place two futsal goals at every basketball and unused tennis court in America.
Having soccer people making soccer decisions that are based on what is best for players and their development as people and young athletes.
America's Next Top Messi
ESPN.com Illustration
Is U.S. soccer doing everything it can to develop the best players in the country, or is there still a concern that the best players end up in different sports?

by Roger Bennett
Part 1: Whither Lionel?
A cruel accusation is often lobbed at America's soccer powers that be: How can a nation blessed with a diverse population of over 315 million have failed to produce a single Lionel Messi? Or, for that matter, a few more Clint Dempseys and Landon Donovans?
Taylor Twellman bristles at the question. "The people who ask about the development of world-class talent are often the same ones wondering why the national team is not in the top 10 in the rankings," the ESPN analyst and former player said by phone from Fort Lauderdale, Fla., while attending MLS's annual player combine. "Bruce Arena nailed the problem back in 2006 when he wondered aloud what U.S. football would be like if the States was as big as a European country. If America was that small, we, too, could build a system that would leave no stone unturned. [Our nation's] vastness means we don't have that capacity yet."
Twellman points to the combine as proof. "There are so many talented players appearing here that none of us have heard of," he said. "It's just too easy for talent to fall through the cracks right now."
"There are so many talented players appearing here that none of us have heard of. It's just too easy for talent to fall through the cracks right now." — ESPN's Taylor Twellman
Jimmy Obleda, director of coaching at Fullerton Rangers, the California club that has won back-to-back national youth championships, is more forthright. "The state of youth soccer is just a crazy quagmire right now," he said. "Development is a buzzword. Some clubs do it seriously but others are just playing at it. I often ask myself whether Messi would have made it in the United States, and the honest truth is, he would most probably have been dismissed for being too small and then fallen out of the system."
-Is Junior Flores the best hope for the U.S.?
-Top 10 players under 21
-How to turn pro
-SN Vote: Will the U.S. win a World Cup?
-ESPN Insider World Cup 2014 Board
-England's view of the U.S.
With the U.S. national team poised to slog through the final round of CONCACAF World Cup qualification, the state of the country's youth development program is once more in the spotlight. The squad remains overly reliant on the creative contributions of a veteran duo who served during the past two campaigns – the often absent Donovan and Dempsey. The pipeline designed to replenish their talent has been bruised by a series of high-profile embarrassments: the under-23 squad's dramatic collapse against El Salvador eliminated it from Olympic contention; the under-20s failed to qualify for the 2011 World Cup; and a vaunted under-17 squad was eliminated at the round of 16 stage of the U-17 World Cup.
Jurgen Klinsmann raised expectations on the day he became national team coach in August 2011. When asked to define his most critical priorities, the new coach said, "There are a lot of different challenges ahead of us … the foundation is youth — how they should be trained, how often they should train, how much time they should spend with the ball, how they should develop their talent."
In truth, efforts to build that strategic foundation began in 2007, when a United States Soccer Federation task force triggered the creation of a Development Academy system of 63 clubs nationwide (since expanded to 80) with the 19 MLS teams playing a key role. The men charged with injecting order into chaos are Tony Lepore, U.S. Soccer's development academy director of scouting, and Alfonso Mondelo and Jeff Agoos, technical directors at MLS. Despite the modest resources they have at their disposal — the national program has an annual budget of just $2.65 million — a conversation with the trio reveals they remain strategically focused and ambition rich.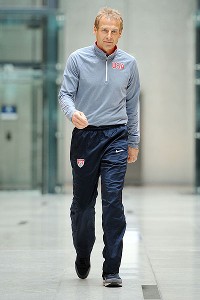 ARNE DEDERT/AFP/Getty Images
U.S. men's national team coach Jurgen Klinsmann said youth development is a critical priority. "The foundation [of the program] is youth."
Mondelo and Agoos are the Starsky and Hutch responsible for overseeing MLS's youth system. The two work so closely together, they make a habit of finishing off each other's ideas. "Our model was inverted to the rest of the world's," the Bilbao-born Mondelo explained, describing the traditional U.S. system that had grown haphazardly since the 1970s as an abandoned garden overrun by weeds. "Pay-to-play youth soccer became a vast money-making industry, but once the NASL disappeared, we were left with no professional ranks for the players to aspire towards. A system emerged in which lots of clubs focused their efforts on average players so they could make more money and anyone with an English accent passed themselves off as a coach."
"Our youth system became one that emphasized winning games," said Agoos, a five-time MLS Cup winner, "because that was the way you caught the college scouts' eyes in order to gain a scholarship. This need to win meant our clubs favored a really defensive style that helped win games without ever truly developing the players."
"The Academy strategy was launched because we could no longer accept that way of thinking," Lepore said. "We needed a program that was centered on building up elite players' technique."
The new model was designed to dismantle the anarchic reality of old norms, or as Agoos describes it, "to build an environment where our coaches felt comfortable leaving the little runts on the field when their team was 1-0 down with 10 minutes to play." Most coaches had felt compelled to put on their bigger, more physical players to salvage the game. "We wanted our little guys on the field so they could learn from the challenge," Agoos said, "because it's better to lose the game and gain the experience."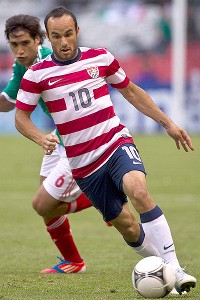 Misael Montaño/Getty Images
With Landon Donovan's interest in soccer waning, U.S. supporters are understandably concerned about who'll lead the next generation.
As Mondelo explains, the Academy's development was timed perfectly from MLS's perspective. "When our league kicked off in 1996, youth development was not something we could focus on as we just wanted to get MLS up and running." With the league entering its 18th season, improving the quality of play has become a top priority, a self-interest Agoos freely admits. "Our goal now is to build a system targeted at producing pro players instead of college talent and there is a world of difference between the two. We focus on the individual not the team — the one or two players in every squad who we can push to the pro level. Having MLS as an aspirational destination for these kids is game-changing.
"The key now is to build an environment where everything from the infrastructure, facilities, coaching and training are done right," Agoos continued. "We are still a distance from where we want to go."
Part 2: A revolution of details
All three men articulated the values which underpin the academy system in well-drilled fashion, yet the passion they share could not help but bubble up, especially as they described the ways in which the transformative impact has been felt.
"The first thing we realized was the 4,000 prospects we consider our elite were playing way too many games," Lepore said. A survey revealed the average under-15 player took to the field over 100 times a year, suiting up for high school, club, district, regional and national teams.
Mondelo had witnessed the impact of these old habits firsthand. "Our kids were playing two or three games a week, then packing six matches at a weekend tournament," he said. "They became phenomenal athletes who could single-handedly win games, but by the time they were suddenly matched against international opposition at 18 years old, they were exposed for what they were — which was average."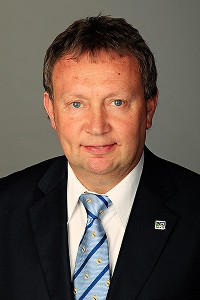 Major League Soccer
Alfonso Mondelo, a technical director at MLS, says a key shift in player development has been an emphasis in creating pro players instead of collegiate ones.
Agoos outlined the new approach. "We wanted to move to a schedule of four to five days training, one game a week and one day of complete rest. We were looking to hit a ratio of at least four days training for every game, whereas before it was the other way around."
Lepore eagerly reeled off the numbers. "The average American club used to offer just 12 hours of training a month. With our new emphasis on training, we are aiming for eight hours a week which, over the newly extended 10-month season, computes to 350 hours a year."
This number still lags behind Ajax's 576 hours, Barcelona's 768 hours and Sao Paulo's colossal 1,040 hours, but the coach points out with glee how close it is to Italy's total, where the elite practice 432 hours. "Until we eliminate the gap, our players will be technically deficient as they lack the repetition," Lepore said.
A subtle but seismic change occurred once the academies adopted the complete international rules of play in 2007. "For most of our kids, it was the first time they had played 90 minutes with proper substitutions and no re-entry — even in the college game they can sub in and out," Lepore said. "People don't understand the magnitude of this decision. Games with re-entry create a frantic style of soccer and our kids were not learning how to pace themselves within the flow of the game."
Part 3: "You can't grow a redwood yesterday"
The trio comes at the player development challenge from different perspectives. Lepore was formerly a middle school guidance counselor; Mondelo, an assistant coach on the USMNT; and Agoos, a long-serving U.S. international. Yet all three share a single quality: They consider their project a work in progress. None appeared defensive about the system's fallibilities.
Those eager for reasons to be optimistic about the future of football in the United States may find them in the candor with which the coaches frame the six major challenges that lie ahead:
1. Coaching: Who watches the watchmen?
"In other countries being known as a developmental coach who passes players on from the under-14 level is a mark of pride," Mondelo said. "Here, the best coaches all gravitate to U-17 and U-18, and between the ages of 5 and 13, parents coaching soccer out of a book still predominate."
Agoos believes a solution may be on the horizon. "Unlike other nations, most of our coaches never played the game at a high level, but we are starting to target the first generation of MLS players who have retired from the league. If we can engage and educate them, we will have a steady supply of intelligent individuals with experience."
2. Retention: What would Kobe do?
"Our footballing system is designed so young, talented athletes remain attracted to NFL and NBA," Mondelo said with a sigh. "Look how many NBA stars played soccer at an early age. If the right soccer environment had existed, they could have seen their future as paid professionals in our league. Cultural change is needed before young athletes can see the pot of gold at the end of the rainbow."
Lepore takes a more optimistic stance. "Talent is not born, it is developed, so I don't focus on the ones we don't get because we have millions of players aged 6 to 10. Soccer may be the No. 1 sport in Germany in a way it is not in America, but the sport's profile is climbing here as more kids follow it on broadcast television and can now become true fans."
3. Geography: From sea to shining sea
"Smaller countries like Holland can excel as they can easily maintain complete control over their system," Lepore said. "We do not have the resources to cover the whole country, so we are developing hot spots to focus on based on the last 10 years of development, which point towards New York, California, Dallas, Chicago and Philadelphia. We won't be starting an academy in Boise anytime soon."
4. Scouting and Recruitment: Beyond the suburbs
Is the academy system doing a good job of recruiting talent from urban areas?
"Part of good development is having an effective scouting network," Mondelo said. "In Spain, Barcelona scouts know every kid in Catalonia. Here we don't know what is going on in Brooklyn or in the Haitian community in the Bronx. That will change, but right now, even if we find a talented kid in upstate New York we have no club to plug him into."
"Scouts from the Mexican Federation, Pachuca and Manchester City visit us far more than the U.S. national team scouts," said Fullerton Rangers coach Obleda.
Lepore, who oversees a national scouting network consisting of nine technical advisers, disagrees. "We spend more time than people imagine at every age group in key markets. For proof, you only need to look at our under-14 national team squad. It is a true reflection of a diverse American society."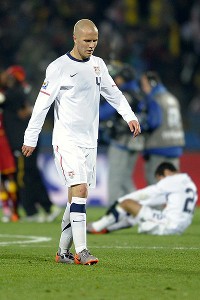 TIMOTHY A. CLARY/AFP/Getty Images
Michael Bradley and the U.S. had a dream draw at the 2010 World Cup, but ended up losing to Ghana in the round of 16. Bradley, though, should feature again in 2014.
5. Lack of Incentive: The profit motive
"Because it is centrally run, MLS clubs don't have the incentive of a cash windfall for successfully developing young players," Agoos said. The situation is exacerbated by U.S. labor laws that prevent the prospects from signing contracts. "The players can move anywhere until they are 18, which is an additional deterrent to serious development," Lepore said. "Profit is inherent in South American systems like Brazil or Argentina and so their clubs scout aggressively. In MLS that process is just beginning."
6. Lowering the age group: Putting the youth back into development
The academy system is poised to drop down to the under-14 level in August 2013. Lepore described the change as a "huge step." Mondelo shares the excitement but admitted that "the key formative years begin at 8 years of age. What players don't learn by that time is very hard to give them. If you watch recreational football the way it is played at those ages right now, the biggest kids dominate — a trait which can actually hurt development, but like everything else, this is a process."
Part 4: If not now, when?
A burning question remains. If these are the real barriers facing United States football, how long will it take to overcome them?
"There are a lot of reasons to be excited about the future as we are feeling the changes right now," Lepore said. "We have five academy graduates currently training with the national team squad including Will Bruin, Juan Agudelo and Josh Gatt. We have eight under-14 players moving to international academies including 12-year-old Ben Lederman [from Calabasas, Calif.] who is at Barcelona. But this is a long process. Just look at Spain as a model. When people talked about their national team in the '80s they only did so with disappointment. It took 20 years for their investment in youth coaching to pay off. That is now our timeline."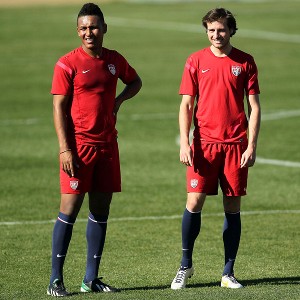 Victor Decolongon/Getty Images
The future: Two of America's up-and-coming players, Juan Agudelo and Mix Diskerud, attended the U.S. men's camp this January.
"It is only a matter of time before the United States develops a true world star," Mondelo said. "Messi is a once-in-a-generation talent but the club resources we are investing coupled with our new focus of developing professional players will allow us to train a true world-class talent and this could be a real turning point for the American game."
The coach paused to catch his breath before offering up a note of caution. "We have to be patient. Every time we have a kid who can kick the ball straight three times like Jozy [Altidore], [Freddy] Adu or Juan Agudelo — we make them the world's best, blow them up, then kill them."
Not for the first time, Agoos leaned in to finish his partner's point. "The quality is getting better every year. Just look at the Under-17 Cup. That game used to be a demolition derby and now it is increasingly competitive, but you can't grow a redwood yesterday," he said with a smile before shaking his head. "Americans want everything yesterday."
CANADA KICKS  . . . . and so it goes another one lost…. thanks to the "adults"
January 28 by Bill Ault

Social media can be a wonderful tool – allowing for communication, discussion and the interaction of people who in the normal passing of life might never cross paths with one another.
Soccer is no different as fans, coaches and observers of the game from around the world have come to enjoy and share their passion for the sport through real time on Twitter, Facebook and other media hubs.
Even Long Term Player Development, the current lightening rod of change in Canadian soccer has it's own group dedicated to the discussion of LTPD, it's implementation and the merits and potential problems with it.
As always with the internet the LTPD Group discussions have been at times full of insight, passion and sometimes, as happens, sidelined by the trivial. Overall though the discussions while only observed by most have allowed for a insightful give and take over the challenges faced by clubs, coaches and parents in the implementation of LTPD.
This morning the discussion took a new turn when this was posted to the group.
"hi i'm a 12 year old and I've, played soccer since i was 3, i like to compete to win in playoffs, tournaments and of course games. i like to win trophies etc. when i heard about this "no scoring til i'm 13″ i was confused. i played rep soccer last year, and LTPD is taking the scoring out, in my mind its like travel 100 km to play a scrimmage. i have 1 question, how will this help me and my 9 year old brother become better soccer players? we practice all the time trying to get better, we love to compete to win and your taking this out of one of my favorite games, i ask you, why????"
I took the posting at face value and was willing to believe that this was indeed posted by the young man it's attributed to (I have removed his name for privacy reasons) and not someone posing as a twelve year old simply to raise the ire of group members.
I responded with the following:
Bill Ault: Well first of all Dylan if someone is telling you there will be no scoring until your 13 they are really not telling you the truth and you should ask them about that – Will there be scoring? Of course there will. Will there be winners and losers? You bet.
Any other questions find a responsible adult who is willing to put your development first and talk to you about it in a reasonable, truthful way.
I then in a separate post added that the biggest problem with the youth game in Canada is not the kids but the adults. Not surprisingly perhaps, but disappointingly nonetheless, I surmise someone has been telling this young man that LTPD means that he won't be able to score (I assume this is their way of letting the young man scores will not be kept) until he is 13 years old and that there will be no winners and losers in his matches this summer. Really?
Anyone who has bothered to even look at the LTPD structure and plans knows that this is far from the truth but has become the de facto argument for those against the implementation of LTPD and the positives changes it may (I believe will) bring to the game and the development of players in this country.
The effect of this misinformation?
I suspect this young man will stop playing immediately if not sooner due to the fact that the adult(s) in this situation are "bending" the facts to meet their own private, trophy driven agenda.
The result?
Another player lost to the game not because he doesn't love playing, he clearly states he does, but because an adult has skewed his vision of what is happening to the game he loves and influenced him to quit… and by that action we involved in the sport in this country all lose.
Player development starts with coaching development
by Ben Rycroft,  01-23-2013
It has been written here before – and frankly it will continue to be espoused for some time – but if there was a silver lining to last year's 8-1 loss to Honduras it was that it made Canada take stock of where it is in the world. Or more accurately, where it is in CONCACAF. That has spawned various conversations. Some out-the-box, some crack pot, some more practical.
The more practical have focused on what can be done right now – most notably on improving our coaching and player development. This week, on the newly minted podcast Counter Attack, there is a good discussion (starting at 21:00) on player development, how it relates to our World Cup success (or lack thereof) and getting over the proverbial 'hump.' Additionally, Jason deVos at TSN has been banging the drum for some time now on the need for a high performance league and why we need to change the recreational mentality in this country.
By recreational, he is referring to the volunteer force that is largely being deployed to develop the next generation of players that will lead us to a World Cup. Something that, frankly, is never going to happen when the soccer Mom's and Dad's who coach them are at best, qualified to bring the kids to practice and supply them with juice boxes.
If you're going to talk about re-defining how we develop players, then you have to talk about re-defining how we develop coaches to assist in that grooming. I reached out to Thomas Rongen, head of Toronto FC's Academy and former head coach of the U.S. U-20 team, to talk about what he sees as things Canada can do to change the culture.
"That 8-1 loss hit hard for people in this country. Sometimes it takes a watershed moment to force people to make change. I think that game alone made people think that we have to look hard at the provincial programs, we need to look hard at coaching education and we need to look hard at long term player development," Rongen said. "Canada is ready to make changes. They have a new president. They have a new technical director who is going to go a different route. I'm glad they're going away from the provincial programs because it hasn't worked for them."
The provincial programs have long been charged with not doing enough to develop the elite level players in this country. The training they get a few weeks a year – where they are pulled away from their clubs to be put in high performance centres – just isn't a model that works anymore.
"For a long time in the U.S. we had the REP program – pay to play – similar to the provinces here. It didn't reach out to certain parts of the soccer family, that went unnoticed because they couldn't afford to pay for the travel, or play at the bigger clubs where the best players were," Rongen said. "Again, referencing the 8-1 loss, it really clearly spells out that Canada isn't developing the players it perhaps once was when they qualified in 1986, or perhaps has never. That in itself tells me that the system isn't working. And at the end of the day, if you look at the world, coaches still make the players."
The development of coaches starts with a commitment from the clubs and the CSA to seek more. The badges and licenses here are focused too heavily on nutrition and health and not enough on the tactics of the game. There are very few, even with the CSA, who will say that the coaching programs in North America are suitable to train a coach so that they are capable of leading an elite level team.
"We're sending Danny Dichio and hopefully one other coach to France for a two year UEFA course. Where you go for a few weeks a year, you do practical sessions and you to go to three or four pro teams and you report back and run sessions," Rongen said. "It's very hard for me to imagine that in a weekend, week or 10 day course, which is done in North America in general, you can produce some high quality coaches."
Rongen didn't mince words when he addressed the lack of commitment by some in the region when it came to development and coaching development.
"There are some very big local clubs around here but I hate to say it, but it's still not done the way it's supposed to be done. We invest $1.2 million in our Academy every year."
That may seem like a lot. And for many clubs it is. But when you look at the biggest youth clubs in the region and across Canada, those with massive registration numbers, they are more than capable of investing in the development of coaches and ensuring their professional infrastructure provides the best environment for growth.
"It becomes an incubator. You're going to develop great players. And then when you give them good training, and meaningful games, their potential is massive," Rongen said. "And that's something, with the high performance league that is starting next year, that we hope to be able to provide more of. With our younger players getting into those high performance games we'll be able to produce a higher quality of player. But clubs here have to invest in the infrastructure and that means coaching."
That may be received by some as either overly ambitious or cocky, but in a country that has long been short on vision, it is at least offering an honest assessment of what Canada can strive for.
"(At Toronto FC) we're far from where we need to be. But we need to be the leaders in terms of player development and also in coaching development… We are demonstrating that now by committing a budget to the coaching education we do," Rongen said.
And what's it going to take to get there? What will drive the clubs to see the need for better coaches here?
"That those that are doing it show results. That us as Toronto FC are able and capable to produce players for our first team. Home grown players are becoming ever more important because the college ranks and the draft, in terms of quality, is getting less and less," Rongen said. "And that we are able to produce players for our national teams too."
Categories:
Canada
Coaching Kids to be Confident — Q&A Josh Hodges (Legends FC)
Thursday, Jan. 24, 2013

Interview by Mike Woitalla
When Josh Hodges finished his college playing career at Azusa Pacific a decade ago, he started a youth club in Glendora, an inland Southern California city of 50,000. Last year, three Legends FC girls teams reached the USYS National Championships and the U-15s, under Coach Rick Young, lifted the crown. We spoke with 34-year-old Hodges about how he steered a club that started with five teams in 2002 to national contender that now fields 50 girls teams and 20 boys team and is sending scores of players to college ball.
SOCCER AMERICA: What inspired you to start a youth club?
JOSH HODGES: When I look at my college bio's career goals, it actually says, "Start a youth soccer club."
SA: So how did it unfold?
JOSH HODGES: I grew up in Kansas, and I just loved soccer. Worked at the indoor soccer arena, played club, helped out coaches. I came to California because soccer seemed to be pretty popular and got a chance to play college soccer out here [Azusa Pacific]. I got involved in high school coaching in [nearby] Glendora. It didn't have a rich soccer tradition. It didn't have a formal club structure for the better players. I became pretty passionate about starting something in the community. I started the club right out of college.
SA: And that was Glendora FC in 2002?
JOSH HODGES: Right. In 2007 we combined with FC Stampede and became Legends FC.
SA: What were the challenges when you started out?
JOSH HODGES: Glendora was a strong baseball, softball, football community and soccer was hardly to be seen. There wasn't a soccer culture.
The biggest challenge, any time you're starting something brand new, is getting everybody to buy in and believe in what you're doing, believe in you, and trust you through the very complicated club soccer process.
We were fortunate the first year — we started with five teams, three boys and two girls — and one of the girls team I coached was a brand new team, starting at bronze, considered the lowest level, all kids out of AYSO, and we beat everybody. We beat all the big-time clubs and got to the State Cup final, and lost 1-0 on a PK in the final. That kind of skyrocketed us, convinced more people to believe, and we were able to build on that. …
And little by little we started to attract people from outside the area. Now we're kind of everywhere: Glendora, Chino, Chino Hills, Corona, Temecula …
Our location is actually convenient, because we're right where a bunch of freeways come together. The 210, the 57, the 71, the 10, the 60. There's a bunch of little communities connected in there.
SA: The U-15 USYS national championship win came 10 years after you started the club …
JOSH HODGES: When we started the club, we had to start teams at U-11, because it was too hard to start 9s and 10s. And that was the first team we started as a U-9 team. The first team to go all the way through the process, which I thought was pretty cool.
SA: How do you balance the pressure to win games and coaching in a way that's good for the players' long-term development?
JOSH HODGES: There are different phases of the year. The spring phase for us is a time to get better individually. A time to let everybody play. Try different things and try different people. And then you get into summer tournaments, and you're still doing that, but there's a little bit more of a competitive drive behind it.
I would say 75 percent of the year is really committed developing the individual player and making them better, put them in situations they aren't the most comfortable in but it's going to help them in the long term.
Then there's the part of the year when winning kind of helps you advance. There's the 25 percent where it's more driven towards winning and maybe not everybody plays as much.
SA: Are the goals different at the younger age groups?
JOSH HODGES: When we first started out we kind of had to win for people to believe in us. We're at the point now where there's less pressure to get results and we have specific goals where we want the 9s and 10s to be when their done with their programs. And where the 11s and 12s should be …
SA: Give us an example for the 9s and 10s …
JOSH HODGES: I see in women's soccer a lot of players not confident in the attacking third, and not trying a move to beat a player. And so we really preach to our staff and parents and players, that we want those kids to develop confidence and not be afraid to fail, and if they fall down and make a mistake, just get back up and try and win the ball back.
Our coaches will never yell at any of our kids, no matter what the event is, if they're trying a move to beat somebody and they make a mistake. That's a culture we created. We want all our kids to be really, really confident on the ball.
Some parents when the kids are younger get mad at the kids for trying to dribble three players, because it's not teamwork, but for us we want those kids to be confident enough to try and beat three people. Because in the bigger picture, if they learn that now, when they get older it's going to come more natural.
If they don't learn the skill and get the confidence at those younger ages, they'll really have a tough time when they get older.
SA: How do parents react to your philosophy?
JOSH HODGES: We truly want to develop and we want be successful at the same time. We try and communicate that to the parents and 90 percent are on board. Sometimes people, if you lose some games, or maybe you would have won if you'd done things differently, they get a little bit restless.
But we've established relationships and 90 percent of the people trust us through the process and don't get caught up on the wins and losses in the short term.
SA: Despite being a relatively smaller club and not playing in the ECNL, how do you still manage to land scores of players in college?
JOSH HODGES: We're in that spot where we have good teams but we're not part the ECNL, so we have to work extra hard on the college side of things. It really challenges us to be the best club we can possibly be.
So we're constantly looking at our players, giving them opportunities to play up. They're on their own team, but we play them up to get them as many looks as possible. …
We lay out a calendar for the year and try to find the best events that provide the best competition and the best opportunity for our kids, if they're age-appropriate, to be seen by college coaches. … We've had college coaches come to our practices. …
We hired a college coordinator whose full-time job is working with 14s through 19s in that whole process.
Girls vs. Boys: Should they be refereed differently?


By Randy Vogt
A decade ago at the Long Island Junior Soccer League Convention, there were two panel discussions on whether there are any differences between girls and boys in youth sports. Successful youth soccer coaches spoke about the profound differences in coaching girls and boys, particularly that criticism of girls in particular need not go overboard as females tend to take criticism quite personally.
A few hours later, successful youth soccer referees had a separate panel discussion about whether there are any differences between officiating girls and boys. The overwhelming response was no. After all, whether girls or boys are playing soccer, the ball is round, the field is the same size and the rules are the same.
Which makes sense, although I disagree as there are real differences when refereeing the different genders. On the youth soccer level, I don't believe there are any differences with the youngest players. The differences start to emerge at puberty.
Among females, there can be much more of an emotional connection to their teammates and to the social aspects of soccer. Females tend to consider a hard foul against a teammate as an attack against their entire team. And while males might retaliate quickly, females have long memories regarding rough fouls. A rough challenge with girls or women playing could come out of nowhere during what was a calm game but it could be retaliation for an incident even a couple of years before. I have seen this occur several times over the years.
I was even refereeing a futsal game and near the end of the game, one team was leading, 3-0. The losing team scored in the last minute and there was a great deal of celebration among teammates with a lot of players exchanging high fives. How odd since that team lost 3-1 when the final whistle blew a few seconds later.
When I asked the coach of the losing team why his team enthusiastically celebrated what appeared to be a meaningless goal (at least to the outcome of the game), he responded that they had played their opponent once before and his players thought the other team's goalkeeper had acted like a jerk in that game. So they desperately did not want to be shut out by her.
This futsal league is very interesting as I referee the same squads on a weekly basis, unlike outdoor soccer, where I might see the same teams once or twice a year. So I get to know the tendencies of the futsal players. Among the boys, it will be that No. 10 blue is very sporting, No. 20 on green commits off-the-ball fouls and the red team's GK gets frustrated when he gives up goals and tries to take it out on his teammates and the refs. Among the girls, I'll need to be more aware of the interactions between players, such as the green and blue teams don't like No. 9 red or that the yellow and purple teams really get along well with one another.
There is a perception among some refs that females do not commit violent fouls against one another. So what would be a red card when males are playing is often just a foul with no card (not even a yellow) for the same foul when females are playing. Yet girls and women deliberately foul opponents, sometimes even violently.
We saw graphic evidence of that in that 2009 NCAA women's playoff game between the University of New Mexico and Brigham Young. The first reaction to that video was "How could a young woman do that?" with the second reaction being "Why did the refs allow it?" If a man committed the same kinds of fouls, the video would not have been nearly as newsworthy and the main reaction would have simply been "Why did the refs allow it?"
Unfortunately, there are too many referees even today who do not take officiating females as seriously as when they officiate males. If you do not take any game seriously, do not be surprised if you wind up with a game control issue that most likely could have been prevented if you had been working hard.
(Randy Vogt has officiated over 8,000 games during the past three decades, from professional matches in front of thousands to 6-year-olds being cheered on by very enthusiastic parents. In his book, "Preventive Officiating" he shares his wisdom gleaned from thousands of games and hundreds of clinics to help referees not only survive but thrive on the soccer field. You can visit the book's website at preventiveofficiating.com/.)
Girls vs. Boys: Should coaches communicate differently? (Part 4)
A few years ago, I asked a man with plenty of experience, and a fair amount of success, coaching both genders about whether he takes a different approach. He didn't want his quotes attributed, but after answering "Yes!" provided an example.
If he felt a male player needed to correct something about his game, he'd simply point out the player's flaws and tell him how to improve. With a female player, he'd first praise something in her game, and then say, "Oh, and you might want to consider working on this …" And then he'd end the conversation with another bit of praise.
The notion is that the "sandwich method" is even more important when dealing with female players. And that coaches should be more sensitive in how they communicate with female players comes up often when the girls vs. boys question is posed to coaches who have experience with both genders.
Anson Dorrance, the most successful, by far, women's college coach ever, said in his biography ("The Man Watching" by Tim Crothers):
"When a man is criticized on the soccer field, he understands that a coach is taking his game apart, not his life apart. A woman does not separate the two."
Another long time coach of both genders, who didn't wish to be identified, said that self-esteem can be a bigger issue with girls than with boys. "I'm not saying boys do not hurt as much, but it shows differently. … If you are a bully of a coach, I think you damage the female player more than the male overall. … A coach may be perceived more as a 'father' with girls as opposed to 'teacher' with boys."
Dorrance says that when he coached men, he would show them videotape of their mistakes so they would see the proof, because "I have never met a male athlete who has ever felt that he made a mistake in any athletic competition in his life." As for women, he said:
"I am constantly amazed at how little confidence even my most talented female players have, so if you tell them they did something wrong, they'll believe you. Video makes it worse, because they see how bad they actually were. A woman takes full responsibility for her problems emotionally, and you have to be careful not to destroy her psychologically. I stopped using videotape for the women except to show the positive aspects of their play to try and build confidence."
Dorrance also says that women, much more than men, pick up on body language that shows the coach is upset with their play and verbal criticism isn't necessary. During halftime after a poor first half, they sense the coach is unsatisfied, so all he has to do is ask, "Well, what do you think?" … And "You can hear a chorus of self-flagellation as every women in the room is taking full responsibility …" The coach can then interject some suggestions about how to improve in the second half. "Now they think you're a coaching genius. You haven't criticized them at all, you've just reconstructed them a bit …"
Some youth coaches agree that girls are more sensitive to how a message is delivered.
"With boys, challenge them with negative comments and they can get stronger by trying to prove you wrong," says coach Jon Nishimoto, coach of Bishop O'Dowd's girls varsity team in Oakland, Calif., and the assistant coaching director for East Bay United/Bay Oaks. "With girls, if you approach them and say the wrong thing — or say the right thing the wrong way — they can turn you off and you can actually lose them from any further information that you give them."
Tony DiCicco, who coached the USA to a Women's World Cup title, Olympic gold and U-20 Women's World Cup, also has vast experience coaching youth soccer. In his book, "Catch Them Being Good," co-authored by Colleen Hacker, DiCicco interprets how he believed women felt they should be coached based on Mia Hamm's comment, "Coach us like men, treat us like women."
"I think what she meant was, 'Coach us as you would coach an elite men's team. And at the same time treat us like women, which means don't be in our faces, don't be confrontational. Challenge us, but do it in a humanistic way."
Christian Lavers' 2011 FC Milwaukee U-18 girls team became the first Wisconsin team ever (boys or girls) to win a USYS National Championship.
"From a psychology standpoint, any player needs to know you care about them and their development — how you express that may vary a little bit between the genders," says Lavers, now the ECNL Director at FC Wisconsin. "I think the phrase 'They have to know you care before they care what you know' is true on both sides of the game. All coaches need to be true to their own personality — because players will see right through a fake. Within your own personality, if the players know you are on their side through the ups and the downs, and that you are there to help them accomplish their personal goals — you will be effective."
Wes Hart, a former MLS player who is the Director of Coaching at Colorado Rush and has worked with the club's U.S. Development Academy (boys) and ECNL (girls) teams.
"I try not to change my style too much when coaching the girls vs. the boys. I try to treat both genders as soccer players," Hart says. "I definitely do not believe in treating all players the same, though. A coach needs to learn what makes their players tick. They have to figure out which players need their egos stroked and which players respond to having their head ripped off. They need to know which players learn verbally and which ones need to physically see things in order to process it. This is player management. And the best coaches are those who can differentiate the different needs of the players.
"I think a common misconception is that you should be 'hard' on the boys and a bit 'easier' on the girls. I've coached plenty of girls over the years who responded better when I was tougher on them. And plenty of boys who didn't respond well to having their head ripped off. It just goes back to knowing your players."
Cindi Harkes, recently named assistant coach of the NWSL's Washington Spirit, is the U14-U18 girls Age Group Director for McLean Youth Soccer and has also coached boys youth soccer.
"I think boys in some regards are easier to coach because they just get after it," Harkes says. "They prefer to play instinctively and therefore sometimes lack the discipline to improve their technique and tactical awareness. The mental aspect of the game is the area with boys that I least have to be concerned about. As I mentioned, they just get after it.
"Girls, on the other hand, respond very differently to coaches and coaching style. A large part of coaching girls is centered around the mental aspect of the game. Girls are more sensitive. These observations are for the majority of the girls I coach, but not all. They are very hard working and disciplined and also want to please.
"But I wouldn't say that there are necessarily unique challenges to coaching girls vs. boys — it is all the same game, it is just how you present it to your players. I also would not say that there is one certain coaching style that works best for each gender. I think each team, player and environment you coach in is unique and offers up different challenges."
Should they be coached differently? (Part 1)
'It's about how the individual ticks' (Part 2)
Girls vs. Boys: A Difference in Social Dynamics? (Part 3)
(Mike Woitalla, coaches youth soccer for East Bay United/Bay Oaks in Oakland, Calif. He is the co-author, with Tim Mulqueen, of The Complete Soccer Goalkeeper. Woitalla's youth soccer articles are archived at YouthSoccerFun.com.)
Greek children score amazing team goal
In a move reminiscent of Argentina's wonderful passing goal during the 2006 World Cup, AO Giannina, a team of Greek children, pull off an amazing team goal straight from kick-off. The move features 20 passes by AO Giannina, who have the ball in the back of the net before the opposition touch it. After our goals of 2012, this is already sure to be in the 2013 round-up
Girls vs. Boys: A Difference in Social Dynamics?
By Mike Woitalla
The Youth Soccer Insider continues its series on the differences between coaching boys and girls.
A common response we've gotten from coaches – especially male coaches — is that girls place a greater importance on their relationships with teammates than boys do.
"One of the most interesting things I've noticed over the years is the difference in the social dynamics of the two genders," says Wes Hart, a former MLS player who is the Director of Coaching at Colorado Rush and has worked with the club's U.S. Development Academy (boys) and ECNL (girls) teams.
"Girls typically need to like a player in order to accept her on their team," says Hart. "I've seen good players not work out on teams, because she did not fit in socially. On the boys side, that does not seem to matter as much. A good player typically will be accepted on the team, regardless of how he fits in socially. I find this very interesting and frustrating."
Jon Nishimoto, coach of Bishop O'Dowd's girls varsity team in Oakland, Calif., and the assistant coaching director for East Bay United/Bay Oaks, has a similar view.
"My experience has been that the female players have to get along really well," says Nishimoto, who's coached both genders at youth and high school levels. "The better the female athletes get along, the better the team will be. If they're connected off the field, it really translates on the field and makes a difference in those tight games. … Whereas with boys, I think they care more about your ability. They don't care if they like you or not, as long as you do the job with their team."
Christian Lavers, the ECNL Director at FC Milwaukee, says that regardless of gender, a team that gets along is going to typically outperform one that doesn't, but …
"Just as the game differs in some ways between boys and girls, the team dynamic is also a little different," says Lavers, whose 2011 FC Milwaukee U-18 girls team became the first Wisconsin team ever (boys or girls) to win a USYS National Championship. "And while we can talk in generalities, there are always individual players that break the stereotype. But on average, I think girls are more attuned to each other's personalities and the relationships between them have a lot more impact on the way they play, and boys are more likely to separate personal relationships from soccer performance."
Nishimoto says he does more off-field team-bonding activities with his girls teams than with his boys teams.
"Success I've had with girls teams — I personally believe they've won games because of the stuff we do outside of soccer together," he says. "The boys you have to do more on the field to gain that connection and trust.
"The team-bonding activities I do for the boys are ones that relieve tension and tries to get that extra energy out. That would be something like bowling. Something active. With the girls, they like doing the scavenger hunt, the movie night, hanging out with each other at the hotel."
Theresa Echtermeyer, the Director of Coaching of Highlands Ranch Soccer Association/Colorado United, is also boys and girls varsity coach at Mt. Vista High School.
"Overall I don't see big differences between my boys and girls teams," says Echtermeyer, who's also an NSCAA staff coach. "I actually see it from team to team. Teams take on certain personalities and tendencies. …
"The main thing, whether they're boys or girls, is be consistent and send a clear message. For me, getting the players to buy in, take ownership of their team and their team's goals, that's how I get the most out of my boys and my girls."
Echtermeyer, with more than two decades of experience coaching boys, does accept the generalizations about gender differences.
"In general, yes, I think it's true that it's more important for girls to get along than for boys," she says. "But I have had a team with guys who had a tendency only to pass the ball to the ball to their buddies – a boys team. …
"And I would say that for both genders, the more cohesive a unit they are off the field, the better they'll be on the field."
(Mike Woitalla, coaches youth soccer for East Bay United/Bay Oaks in Oakland, Calif. He is the co-author, with Tim Mulqueen, of The Complete Soccer Goalkeeper. Woitalla's youth soccer articles are archived at YouthSoccerFun.com.)
DEVOS: RECREATIONAL MENTALITY IN CANADIAN SOCCER HAS TO CHANGE
I have to admit, the holiday season was good to me. For the first time in a long time, I was able to completely shut myself off from the soccer world and relax with family and friends.
This relaxed state of mind also provided me with a chance to catch up on some long-overdue reading. One topic that repeatedly came up was the effect that the 'recreational mentality' has on youth soccer in North America.
The recreational mentality believes that soccer is nothing more than a recreational sport; a means for kids to get some exercise, to run around with their friends, work up a sweat and tire out so that mum and dad can have some quiet time at home. The recreational mentality believes that unqualified, untrained volunteer parent coaches are all that is needed to teach kids how to play soccer. I mean, how hard can it be to teach a kid to run around and kick a ball?
Unfortunately, the recreational mentality does not exist solely at the house league level, where kids play soccer 'just for fun'. It can (and often does) exist in players who play competitive, or rep soccer.
Because these players win games against their peers – usually through advanced physical development rather than advanced technical ability – players, parents and coaches alike mistakenly believe this makes them 'elite' athletes – the best of the best. In reality, they are simply the best of a bad bunch.
Their win-loss-draw records, as well as their position in the latest 'power rankings', consume these 'elite' coaches, players and parents. Unfortunately, these are nothing more than artificial means for these individuals to determine success, because they have no idea what real success in player development looks like.
Talk to anyone who has earned a living by teaching young players the game of soccer in Canada, and the general consensus is that we, as a nation, sink to the lowest common denominator. We do just enough to get by – glorified babysitting, in many cases – because we allow those who have never reached the professional or international levels of the game to dictate the terms under which we develop young players. By doing so, we bring everyone down to the lowest common denominator.
In the last year, I have witnessed 15 and 16-year-old players – both male and female – competing at the highest levels of youth soccer across Canada. Most of these players were unable to kick a ball properly with both feet.
This is the equivalent of 15 or 16-year-old 'AAA' hockey players not being able to skate backwards. We would never stand for it in hockey, so why do we allow it to happen in soccer?
The answer is very simple. We allow it to happen because we do not want to make the difficult decisions that need to be made in order to create a truly exceptional youth development system.
Why won't we make those difficult decisions? We do not want to upset the recreational masses that make up the vast majority of registrants in Canadian soccer. Why don't we want to upset them? Their registration dollars contribute nearly 40% of the CSA's annual budget, and a significant portion of every provincial association's annual revenue stream.
Creating a truly professional development environment at the youth level requires that the CSA (or the provincial governing bodies, as an extension of the CSA) mandate standards for youth soccer with respect to coaching, training and competition. Doing so – while it would absolutely be the right thing to do – would have a polarizing effect on many youth clubs and academies.
Those that were unable or unwilling to meet the mandated standards would be hesitant to remain members of their provincial associations and, by extension, the CSA. This would result in a massive drop-off in registered players in Canada, which would bring a corresponding drop in revenue for both the provincial associations and the CSA. Non-compliant organizations would simply decide to 'go rogue', by not registering their players with their governing bodies.
This is already happening in many parts of the country. Disgruntled by a perceived lack of return for their registration dollars year after year, many youth soccer clubs (many of whom who feel their primary objective is to deliver 'recreational' soccer as cheaply as possible) have balked at registering their players with their provincial associations. One such group of clubs has over 15,000 players, all playing recreational soccer 'outside the system' – and not sending a penny in registration money to their governing bodies.
When you start adding up the numbers, you can see why the governing bodies have a problem on their hands.
The solution? Perhaps it is time to consider two separate development streams in Canadian soccer – recreational (which would encompass the vast majority of registrants who play the game) and high performance (which would focus on providing a professional development environment for the small percentage of players and coaches who take the game seriously.)
Girls vs. Boys: Should they be coached differently?
By Mike Woitalla
The first time I heard the question, it took me by surprise.
"Coach Mike, can I have a Kleenex?" the young girl asked.
I had a well-stocked first-aid kit, but it never occurred to me to keep Kleenex on hand. I'd never used one on the soccer field as a player and had never seen a male of any age require a tissue to blow his nose on a sports field. Apparently, though, the snot rocket is not a popular method among the other gender.
So, if you're about to coach a girls team, make sure to have plenty of Kleenex in your bag. But what other differences should coaches expect between boys and girls? And is it necessary to adjust one's coaching style when moving from one gender to another?
Considering different approaches to teaching based on the students' gender has become a hot topic in the educational world, so perhaps it's also an issue in youth soccer.
For sure, in the early history of girls soccer in the USA, girls were generally coached by men whose entire background in the game had been with boys. In today's youth soccer scene, it's common to have coaches move from one gender to another during their careers.
In Part 1 of a YouthSoccerInsider series on this issue, we consulted Sam Snow, the Technical Director of US Youth Soccer.
"On the one hand, when coaching either boys or girls a coach should approach training sessions and matches thinking of them as soccer players primarily, and considering their gender secondarily," Snow says. "Coaches will need to make more adjustments based on the age group and the level of play — and therefore the level of expectations — than gender modifications for soccer development.
"On the other hand, coaches must be aware that the psychological, social and emotional approach to coaching boys or girls does differ slightly. Necessary adjustments will likely increase as the players age."
"Girls want the coach to show caring about them as individuals above the team dynamic. Boys do care about the team first, but the coach giving them individual attention is still important. Girls will need social time within the team, boys less so. Individual and group relationships are an important part of team culture with both genders. Off the field, treat them as young ladies and gentlemen and expect them to behave like ladies and gentlemen."
Snow says there are physical differences to consider.
"Prior to puberty there are more differences in athletic capability within the genders than between them," he says. "Boys and girls in the U-6 and U-8 age groups are all quite similar in height and weight. In the U-10 age group the girls are now leading the way in physical maturation.
"Generally girls grow 1 to 2 years biologically faster than boys. Once the players reach adolescence, then the tables turn in regard to height, weight and power. The difference in the teenage years of strength and speed will have an impact on some tactics, but still there will be more similarities in their tactical play than not."
On how coaches should adjust their approach, Snow says:
"The coaching style must be within the coach's personality. The coaching methods, though, will change with the age group and indeed to some degree with the gender.
"It has been noted, as an example, that if a coach states at halftime that the team must do a better job of marking up, a girl will feel the coach is talking specifically about her, not the entire team, and a boy will be sure the coach is talking about his teammates, not him.
"Given the differences in learning styles, a coach must vary the means of communication regardless of the gender. Some players need to hear the coach's message in a blunt and direct manner and others need the sandwich approach."
(Mike Woitalla, coaches youth soccer for Bay Oaks/East Bay United SC in Oakland, Calif. He is the co-author, with Tim Mulqueen, of The Complete Soccer Goalkeeper. Woitalla's youth soccer articles are archived at YouthSoccerFun.com.)